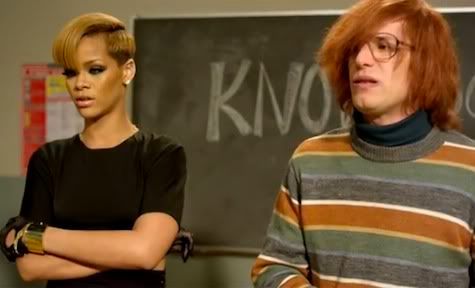 Self-proclaimed Good Girl Gone Bad, Rihanna, has something to smile about. It was announced yesterday that her "SNL" comedy skit "Shy Ronnie", received a nod for Outstanding Original Music and Lyrics at this year's Emmy Awards. More deets after the jump.
Back in December, Rihanna hit up the SNL studio for a funny digital short where she played herself alongside comedian Andy Samberg. Her skit is among others up for the nod. However, only the song's writers and producers receive the nomination. Winners will be announced August 29. Congrats RiRi.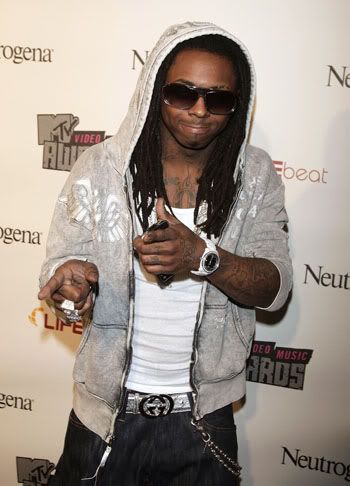 In music news, Lil Wayne plans on releasing a new album entitled I'm Not A Human Being on his b-day, September 27. It's scheduled to drop two months before his prison release date and will include new unheard material that serve as a prelude to The Carter IV.
I'm Not A Human Being will not be available in stores but will be released virally. Lil Wayne is grinding from behind bars. He has to feed all four of his baby mamas somehow.
The Randomness:
1. Rick Ross has created a figurine after himself called Teflon Don. Story.
2. "Atlanta Housewife" NeNe Leakes goes from making news to reporting the news. Story.