Is That Yo Chick? The Dream Romps On The Beach - And That Ain't Christina Milian
Jul 12 | by _YBF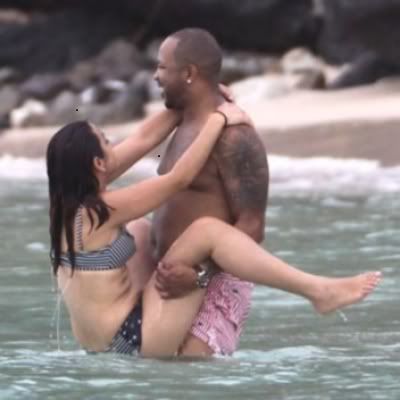 A picture may say a 1000 words. But this one didn't say "why?"
With wife of two years, Christina Milian, at home with 5-month old daughter Violet, why is The Dream getting snapped on the beach this weekend wilding out like a single man?
Hmmm….maybe there is a better explanation. See more pics of The Dream after the jump.
Giving the brother the benefit, The Dream could have been out shooting a video for a single.
Though we doubt any director would have suggested he go topless.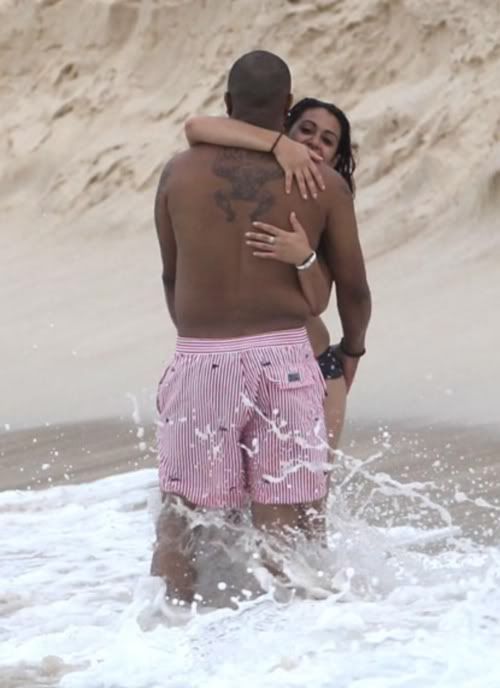 What do YOU think is going down in these photos? Come get ya man Chris....