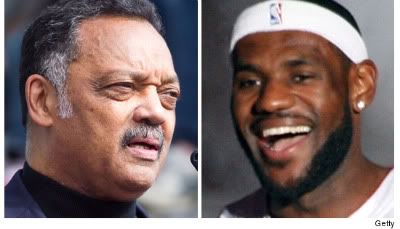 PUSH founder Jesse Jackson is pushing for the freedom of Lebron James and all other overpaid athletes being sorely mistreated by the owners of their professional teams, like Cleveland Cavalier's owner Dan Gilbert. Jackson even called Gilbert a slave master and let him know that Lebron is not a slave.
More on that and Tiger Woods trying to drop a kid when you read on…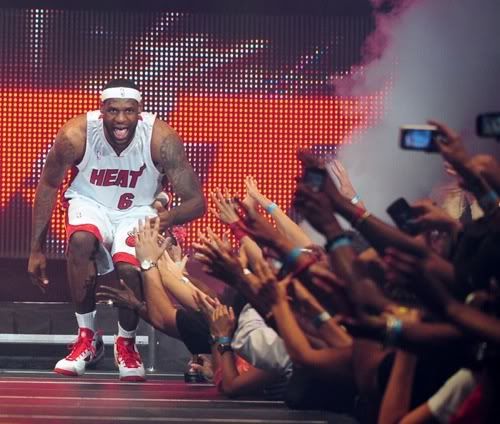 Jesse Jackson
made a statement that took on Cav's owner Dan Gilbert and his

open letter

about Lebron James' decision to move to the Miami Heat.
Jackson speaks out and says:
He speaks as an owner of LeBron and not the owner of the Cleveland Cavaliers. His feelings of betrayal personify a slave master mentality. He sees LeBron as a runaway slave.
LeBron is not a child, nor is he bound to play on Gilbert's plantation and be demeaned. He has

been a model citizen and has inspired the children of Akron, Cleveland, the

State of Ohio

and the United States.
You better just step up on your soapbox Jessie. But I'm sure Lebron will be just fine with his Miami Heat check and new place of residence. I ain't mad at you Bron Bron.
In more sports-like news, Tiger Woods has had enough of his porn star mistress and her paternity claims.
Devon James
, one of Tiger's many mistresses, filed papers against Tiger back in June saying that he was the father of her 9-year-old son. DNA tests proved that someone else is the daddy so Tiger and his lawyers have drawn up legal documents declaring the case should be squashed.
Makes sense to me Tiger…if you aint the daddy, you aint the daddy.