Expressing her own elements of freedom, Mashonda is breaking the chains of silence in an exclusive interview with VIBE magazine about life after Swizz Beatz and Alicia Keys. And we have it first!
Read on for exclusive quotes from the VIBE interview and pics of Mashonda out with her new man after the jump.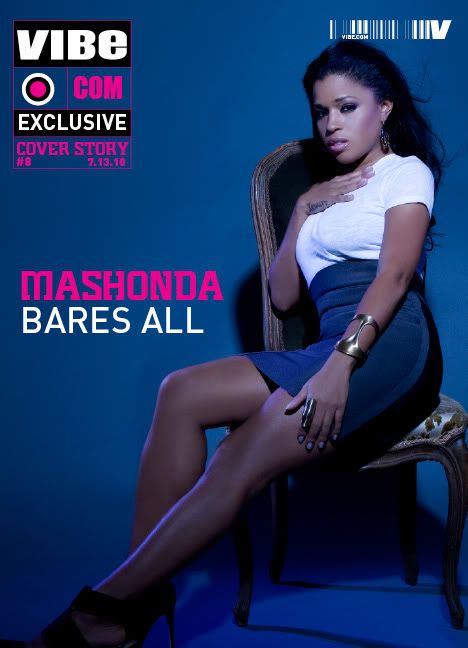 Finally telling her side of the story, we have some highlights from part one of the exclusive VIBE Interview for our fab readers:
Vibe: If you were generously invited, would you attend their wedding?

Mashonda: No. Not out of malice, but because weddings are sacred. It's just not my place. The only reason I went to his birthday party was because he invited me and I did that for myself. I needed to see them together for it to transfer. And I was like 'Wow, this is real.' We were still totally married…We had a divorce that was nowhere near final, but I just needed to see them in action for it to be real to me, and it was definitely real. You have all these different types of steps that you have to set up for yourself until you get to that place where you are free. And I will tell you, after I got divorced maybe three weeks later I woke up and felt a weight removed. It was the first time I'd ever felt mentally free. And I sent him an email wishing him all the best in the world.

Vibe: Did he reply back?

Mashonda: He did. He said, "Wow, thanks. Thank you."

Vibe: Does it hurt listening to her now? Were you an Alicia Keys fan?

Mashonda: I believed her before.
Ummm.......that last statement just left a big cut in Alicia's arm. She won't be climbing up on any pianos anytime soon.
Now what do you think about Alicia Keys? When you hear her sing about trust, honesty and fidelity - do you believe her?
But on a happier note for
Mashonda
, she has started the next phase of her fab life and has a new man. But you already knew that because
we have been talking about that
for weeks now. She was spotted out with him in NYC at Aliya King's book signing.
Move on girl! We are cheering for you!