Cheater Tiki Barber Is 'Worthless' + Six N.O. Police Officers Indicted For Katrina Shootings
Jul 14 | by _YBF
Cheatin' ass husband of the year Tiki Barber gets sued for $1 million dollars and six New Orleans police officers indicted for shootings after the Katrina disaster.
Read on for the deets…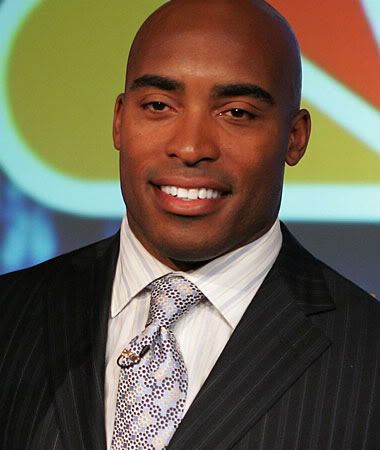 Tiki Barber has been hit with a $1 million dollar lawsuit by Flywheel Sports in Manhattan. The cycling fitness chain claims that Tiki's fling with his 24-year-old mistress made him unfit to be their celebrity spokesman.
Hmmm…..they said it.
Are you paying attention Teddy Ruxpin…cheatin on your wife isn't good for your public image and can cost you.
Can't wait to see how this play runs for the former football giant. But I think he just got tackled.
In other news, four New Orleans cops has been charged will fatally shooting two unarmed Katrina victims and wounding four others as they attempted to cross the Danziger Bridge.
You may remember many of the survivors were attempting to cross the bridge on foot, hoping to leave New Orleans and find food, water and higher ground.
The cops, along with two others, are facing the death penalty and a 27-count indictment for "helping to obstruct justice."
The indictment alleges that the cops not only open fired on the unarmed victims but kicked and stomped them while they lay dying.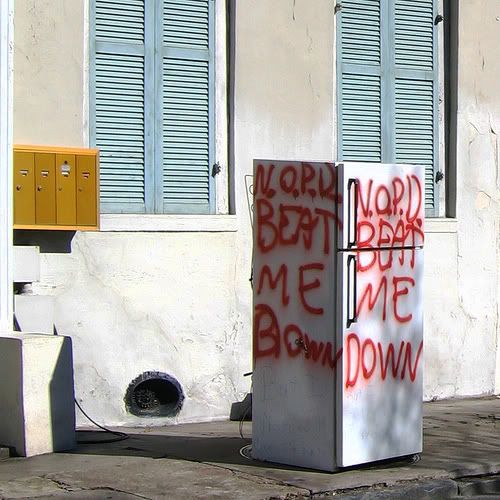 There's always been a sad relationship between the New Orleans police department and the community. I hope the attorney general will do right and clean up this mess.