*UPDATED WITH VIDEO* Kid Cudi Attacks A Fan....AGAIN!
Jul 23 | by Natasha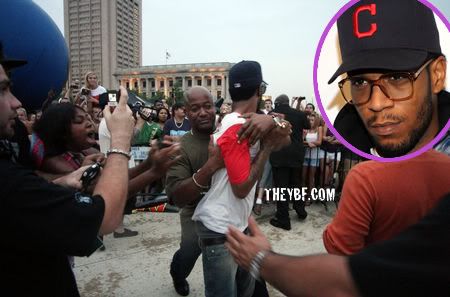 Rapper Kid Cudi is back at the antics again. He popped off on another fan Thursday night in his hometown of Cleveland, Ohio. And it got ridiculous.
*UPDATED WITH VIDEO* We've got the pics and the deets when you read on...
Cameras caught Kid Cudi running to beat down a fan who previously ran on-stage during his performance at the Ohio Homecoming concert in Cleveland Thursday night: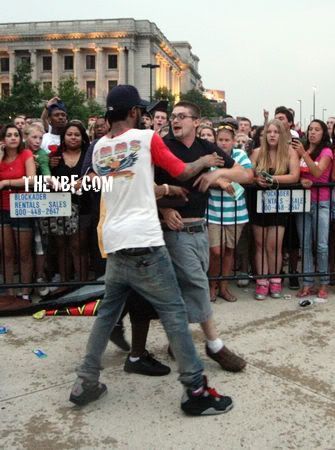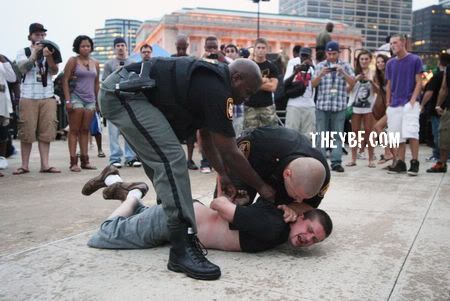 The cops got involved and slammed the "fan" on the ground. No word yet if Cudi got himself into trouble with the law again as well.
And here's video of the drunk dude who ran up on stage, then Cudi storming off to whoop his ass:
SMDH...
This isn't the first time Cudi popped off on a fan. Remember this ish back in December when he went into the audience to try to punch out one of his fans?
And just last month, the "Day & Night" singer was arrested on drug possession and destruction charges. You're really wilin' right now Cudi. Let's do better.
Pics via INF