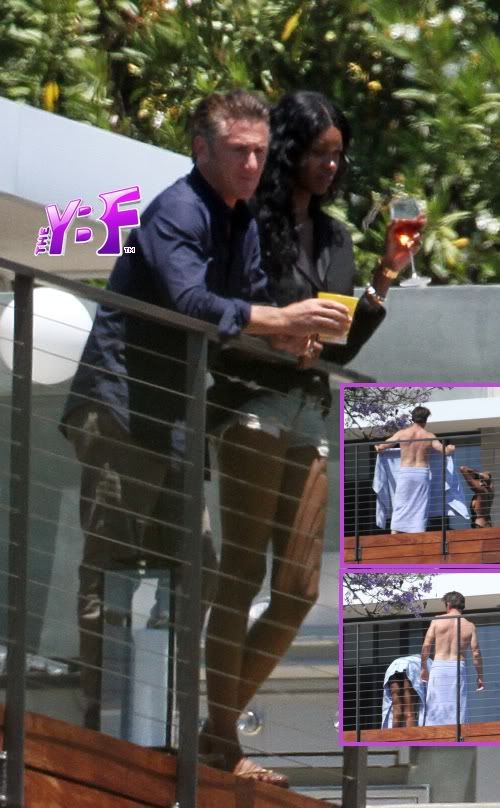 Looks like their little romp back in September wasn't just a "hit it and quit it" type deal. Victoria's Secret model Jessica White was spotted boo'd up with veteran Hollywood actor Sean Penn sunbathing on a terrace yesterday.
We've got the pics and the juice on these two when you read on...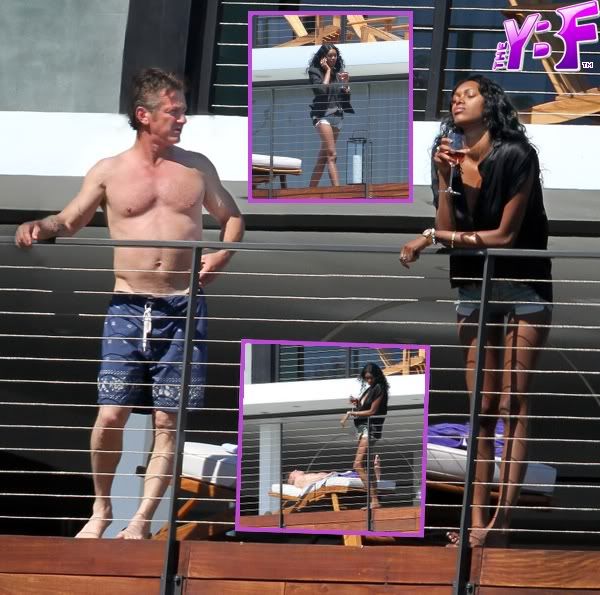 Everybody's loving the models these days. Sean Penn and his model girlfriend Jessica were spotted relaxing in the sun at a friends party.
Paps on the scene say Penn, much to the surprise of Jessica who shrieked, jumped off the second floor balcony and into the pool to make his aquatic entry. Later, he caught a quick glance as Jess tried to bend over and towel off. Playa playa....

And the two wined and dined at the Gramercy Park hotel in NY recently according to the Post:
Is model Jessica White back together with Sean Penn? The two were recently spotted having drinks with friends at the Gramercy Park Hotel's Rose Bar. "They kissed, sat close and ignored everyone," said an onlooker. The next night -- after Jessica was filmed for a documentary on her life at the launch party for men's clothing line Tween -- the duo had dinner with Spike Lee, his wife and others on the Upper East Side. "She mentioned she was back on with 'her man,' on- and off-camera," said a source at the party. Penn's rep said, "It's not true" they were dating again.
Obviously Sean's rep didn't get the memo. This along with her latest comments on last night's episode of "The T.O. Show" saying she's ready for a real relationship and a baby...methinks she's ready to get serious....
Pics via SPLASH