Halle Berry Jets To South Africa With Her Ex, Nabs Guest Spot on 'The Simpsons'
Jul 26 | by YBF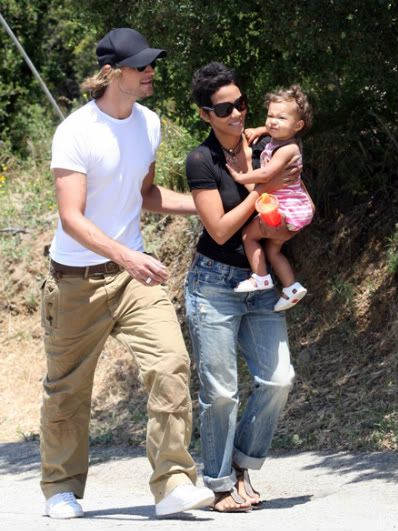 Halle Berry is booked for an appearance on 'The Simpsons' this fall. Plus, are she and her ex boo/baby daddy Gabriel getting back together?
More when you read on....
So why were Halle Berry and her ex Gabriel Aubrey spotted flying together to South Africa this weekend?
Reports say Ms. Berry is shooting a new film, 'Dark Tide' for several months in South Africa, and the much talked about shared custody agreement is really happening. Halle brought Aubrey along so he would not be deprived time with their 2 year old daughter, Nahla.
The two have had custody issues since their break up earlier this year.
A source says, "In the end, they reached an agreement. Basically Halle is going to pay Gabriel to be a kind of full-time nanny and to come to South Africa for the three months she's there, and to be Nahla's full-time caregiver."
Both Halle and Aubrey will leave in the same rented house while in South Africa. However, if things don't work out Halle will rent another one out for Aubrey.
But Halle is paying Aubrey to be basically be a dad? Something ain't right about that...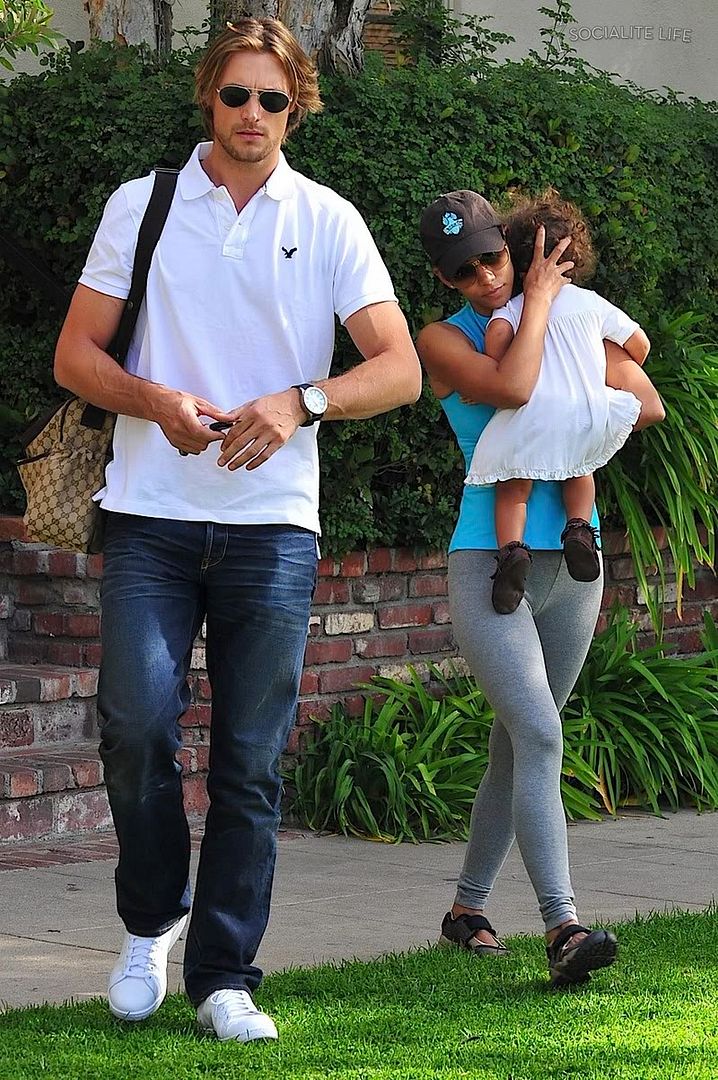 Meanwhile, 'The Simpsons' will debut it's 22nd season in September and the series plans to have Halle Berry as a special guest. The show's executive producer told Entertainment Weekly that Halle will be making a guest appearance in the upcoming season. The Oscar winner will play herself during an episode where Homer and Bart win their own Academy Award.
I wonder if cartoon Halle will look as hot as she does in real life...