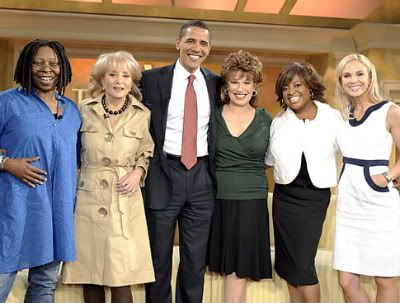 President Obama will be making history on "The View" in a big way. Find out how plus Malia and Sasha's money making ventures when you read on...
President Obama will create history on "The View" this week by being the first sitting president on a day time talk show. The producers of "The View" announced that Mr. President's interview will be taped on Wednesday and air on Thursday. It will also mark Barbara Walters' return to the show since she underwent surgery in May.
I don't know about you guys but I'm definitely excited about this. He will be addressing various issues ranging from the economy, the oil spill and family life in the white house. I'll definitely be tuning in.
President Obama has also decided that it's about time his daughter's start making some money. He said in a recent ABC News interview that he thinks his daughters are old enough to start earning there own money babysitting.
Check out the clip below:
Wouldn't they be the cutest little babysitters? And parents will be sure their kids are protected with secret service agents everywhere. Win Win.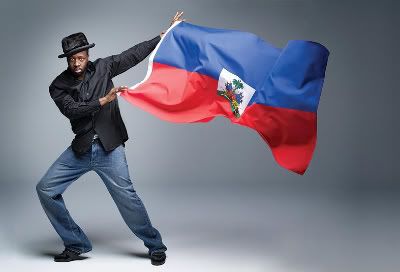 In other presidential news, Wyclef Jean would not confirm or deny rumors that he is planning to run for the Haitian presidency. His rep, Adrienne Jacoby, said in a statement, "I know there's always rumors flying, but we don't have anything definitive on our end, so if anything were to change, I'm sure a press release would be issued."
An Ottawa based newspaper first ran the story. His charity "Yele Haiti" helped with the relief effort following January's devastating earthquake. Wyclef as President? Interesting...
And in more newsworthy info of the day, Our nation's capitol Public School System
it was letting go of 226 employees for poor performance under a new education assessment called IMPACT. Another 76 employees will be let go because of licensing issues. Out of the 302 employees losing their jobs, 241 are teachers.
School chancellor Michelle Rhee (above) commented, "Every child in a District of Columbia public school has a right to a highly effective teacher -- in every classroom of every school, of every neighborhood or every ward, in this city"
With the new IMPACT assessment, teachers are evaluated on on five classroom visits and their students' achievement. Opponents of this system say it has its flaws.
Washington Teacher's Union President George Parker said, "It is evident from this survey that our members agree that IMPACT is a flawed instrument with many loopholes." The union plans to challenge 81 of the teacher's terminations.
The 2009-2010 school year was the first full year the IMPACT program was used for DCPS. The District also notified 737 employees that if their performance doesn't improve, they will also be terminated next year.
Call me crazy, but it doesn't seem that a mass firing of employees will fix the problems facing DC public schools. Well, not that sole action at least...