MUSIC FAB: Lil Wayne Raps Carter IV Over Phone + Video of Lauryn Hill's Performance + Nelly's Show Drama
Jul 27 | by YBF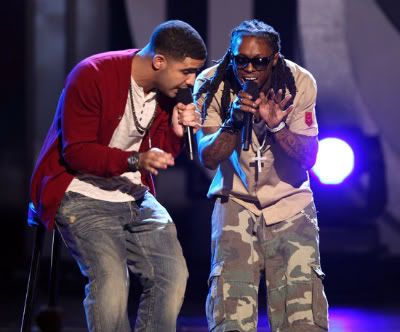 Drake got a preview of Lil Wayne's 'The Carter IV' over the phone. Find out what he had to say about it plus Nelly's Missouri concert in trouble and video of Lauryn Hill's concert performance in Rwanda when you read on...
The last time Lil Wayne rapped over the telephone, his rhymes were added as a remix to Drake's 'Light Up'. Now, Weezy gave Drake a preview of his upcoming Carter IV.
Drake says, " He called me the other day from jail and rapped me two verses, man." Apparently, the verses affected Drake. The rapper continued saying, "It really made me, like, 'I gotta do something different. I gotta get sh-- together,' because he's really got bars and he's rapping from a broader life perspective, saying these things people love to hear."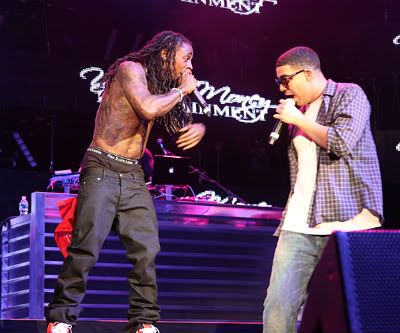 Drake also says he will definitely be featured on Lil Wayne's new album. Since Weezy's gone till November, I'm sure he has plenty of time to work on his rhymes.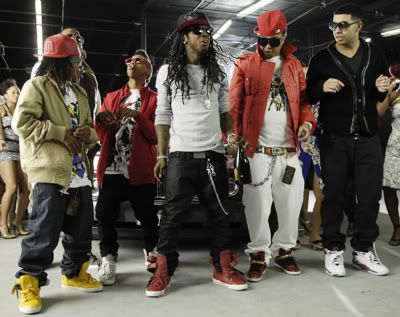 The first rap show to ever happen in Branson, Missouri has run into some problems. Concert promoter Paul Dunn wanted to have a concert featuring Nelly in the parking lot of The Grand Palace. The parking lot can hold 6,000 people and the building has space for 4,000 inside.
The city planning director denied the application for several reasons including noise, parking, and crowd control. However, Dunn began to promote the concert before the application was submitted. About 3,000 tickets have already been sold. He is appealing the denied request and the concert is expected to bring in $500,000 for the resort city. Branson is about four hours from Nelly's home in St. Louis.
And a few days ago we broke Lauryn Hill's new song 'Repercussions'. Here's a clip of her performance in Rwanda at the FESPAD festival.
I wonder if she'll perform her new song at the upcoming Rock The Bells tour???