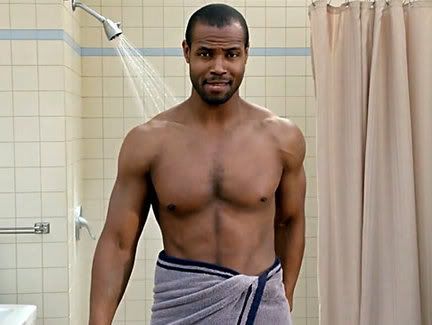 With a series of catchy commercials, the Old Spice Guy aka Isaiah Mustafa is on the fast track to celebrity stardom. He's recently landed two movie roles with two Hollywood titans. Find out who he's working with plus what Usher and Chris Brown did after Sumfest when you read on...
Fans of Isaiah Mustafa can look forward to seeing him this fall on NBC's "Chuck" as well as Tyler Perry's upcoming For Colored Girls Who Have Considered Suicide When the Rainbow Is Enuf.
And if that isn't enough, The Hollywood Reporter announced that he's landed a role in the new Jennifer Aniston comedy Horrible Bosses.
"It's a smaller role, but who wouldn't want to be in one of these funny, irreverent comedies?" Mustafa said of the movie, which also stars Jason Bateman. "I'm playing a cop because I play these authoritative characters well. I don't know exactly who I'm in the scene with - maybe Jennifer Aniston!"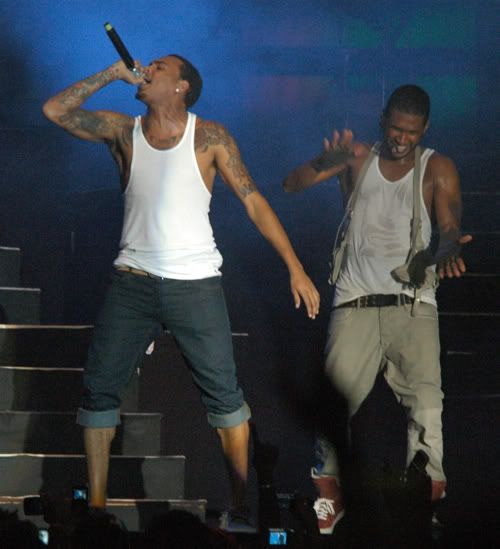 Apparently the party didn't end on stage for Chris Brown and Usher at Sumfest. The two went out and recorded a song together at a studio in Montego Bay last Saturday and on Sunday, Usher and his friends partied the night away at Pier One in the second city.
"He said he wanted to go somewhere local and we took him to Pier One where he danced up a storm," said Reggae Sumfest organizer Johnny Gourzong.
"Usher was teaching Robert (Russell) some dance moves and Robert in turn was teaching him some of our moves. I can't really say how that one worked out," Gourzong laughed.
It must have been fun because a tweet on Usher's Twitter page yesterday, stated: "Incredible weekend in Montego Bay for Reggae Sumfest!"
Wish I was there.