Laurence Fishburne...Come Get Ya Porn Star Daughter!
Jul 30 | by Natasha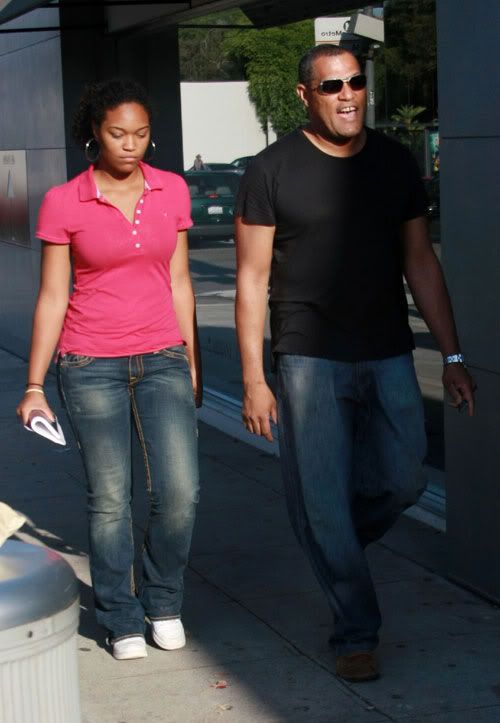 Morpheus aint gonna like this. Laurence Fishburne's 19-year-old daughter Montana wants to get piped down on camera. But for money of course. Chick is taking the acting bug in her family to a whole new XXX extreme. And she says we can all thank Kim Kardashian for it.
We've got the unfortunate deets when you read on...
Montana Fishburne is starring in a porno flick for "sex tape leak" and porn powerhouse Vivid Entertainment. She explains to TMZ:
"I've watched how successful Kim Kardashian became and I think a lot of it was due to the release of her sex tape."
The folks over at Carlton Jordan copped video of Montana with veteran porn star Brian Pumper, speaking about her desire to become a porn star. She says she'll be making movies with her porn-newbie boyfriend.
Laurence's wife Gina Torres is also in the acting biz. So maybe she can talk some sense into ths chick. I mean, the good porn stars make serious dough and all. But when your dad is a Hollywood veteran, I find it hard to believe you're doing it for the money.
Sigh. Even though Montana is technically a grown ass woman, now we see the downside of giving clothing lines, business deals, shows and empires to chicks who simply got piped down on camera. Just sayin'....