Jay-Z & Eminem Join Drake In Concert In Drizzy's Hometown
Aug 02 | by YBF
Drake went back home to give his hometown the concert of their lives. Jay-Z and Eminem hit the stage for Drake's inaugural OVO Festival to the shock of concert goers. Find out the deets when you read on…
Canadian rapper
Drake
headed home to perform at his inaugural OVO Festival at the Molson Amphitheatre last night. Drzzy
performed
his hits from his current album
Thank Me Later
and also hits from the mixtape that bought him to fame,
So Far Gone.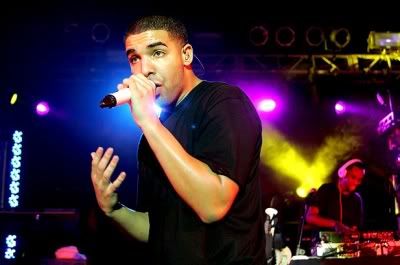 "I'm finally in the town that I was birthed in, just show me a good time," said Drake shortly after hitting the stage.
Shortly after, Eminem rocked the stage and spit his verse from "Forever." Jay-Z then took center stage to perform a full rendition of "Run This Town" to a crowd of screaming fans.
Check it (thanks to Rap Radar):
And here's his playlist: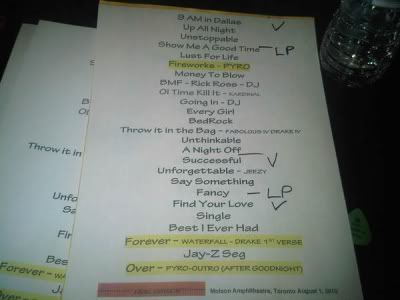 It was rumored that Bey was seen backstage and we hear that Bey is in the studio likely working on a new album.
Sweet.
In other Drizzy news, Drake recently admitted to masturbating to Pam Grier and that he has a trunk full of bras.
In an interview with a Canadian reporter, he admitted he has a trunk of about 400-500
bras
that he has collected while on the road.
"I actually have an entire trunk, I think there's about 4[00] or 500 bras in this trunk," Drake said. "It's a black trunk and I carry it with me on the road. It's pretty much every bra I've ever received."
He's then handed a vinyl soundtrack from the film 'Coffy' with Pam Grier on the cover and he had this to say:
"This woman… Oh man, this is gonna sound so weird," he continued, "When I first discovered what masturbation was, I used to jerk-off to Pam Grier. I think Pam Grier is really responsible for shaping my taste in women if you really look at her."
T.M.I. Drake! T.M.I.