SPOTTED: T-Pain's Bodyguard ATTACKS Paparazzo!
Aug 02 | by Natasha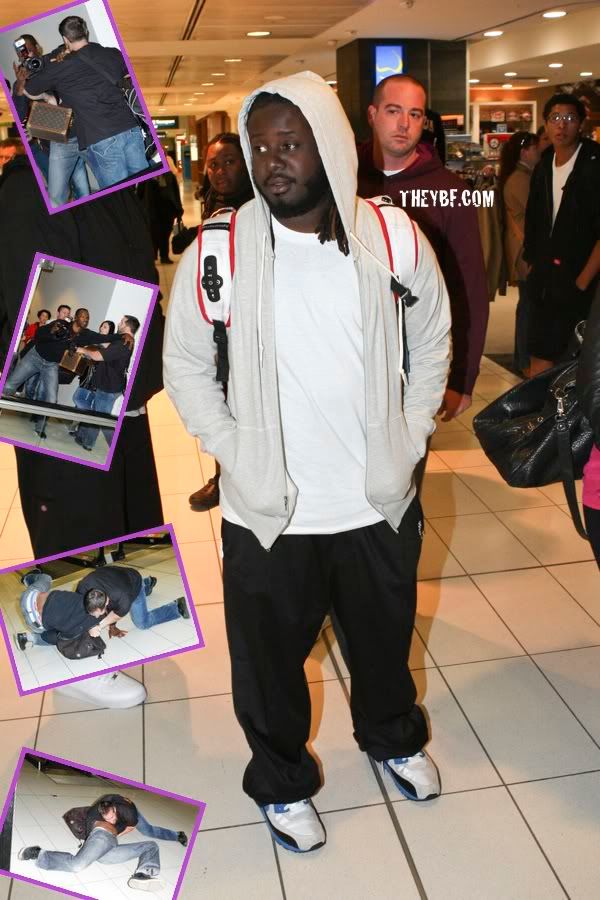 Drama down under! Rapper T-Pain was spotted on his stop-over in Sydney, Australia hours ago (pictured here), after wrapping up Winterbeatz 2010 in Perth. And his bodyguard popped off on a paparazzo. We've got the flicks and drama when you read on...
Apparently, T-Pain no likey his pics being taken at the airport. A photographer was taken into a choke hold at the Sydney domestic terminal by rapper T-Pain's security guard. According to Splash News, after words were exchanged, the security guard got off the travelator, followed the photographer, ended up tackling him and applying a choke hold. Police are currently making inquiries.
Was all this really necessary though?
T-Pain just kept on walking while the "situation" unraveled. That's one way to avoid copping your own charge....
Photos via SPLASH