FANTASIA: FIRE YOUR MANAGER!
Aug 09 | by Natasha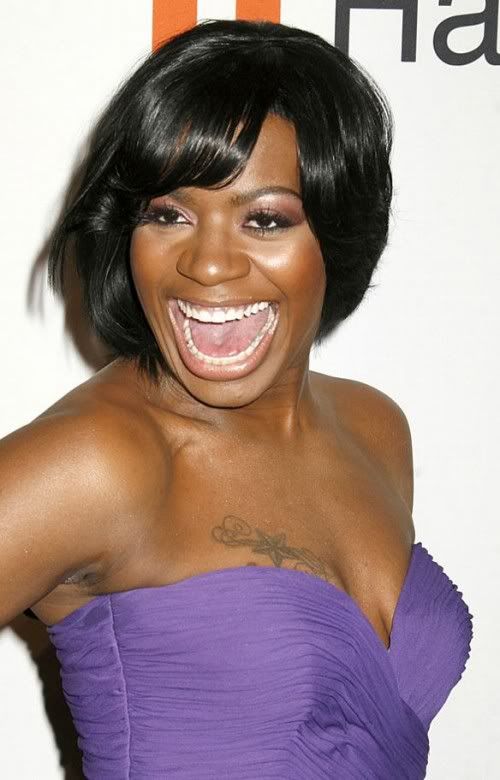 Fantasia's manager sent out a "statement" attempting to clear his client's name about this ish. Too bad what's done is done. And this statement does not make us a believer that Fanny is the innocent victim in all of this.
Read on for Fanny and her manager's "statement" about her sex, lies, and videotape drama....
Fantasia claims she's not the reason "Cook" and his wife are getting a divorce. But she interestingly isn't denying the existence of a sex tape or relationship. Still sounds suspect:
Fantasia is certain that she is not responsible for the deterioration of the Cook's marriage.

Fantasia will weather this Storm with the dignity and grace that she has exemplified throughout a life in which she has repeatedly overcome obstacles and challenges.

Fantasia's faith in God, herself and family remain as strong as ever.
Is this what your manager came up with? I can't.