You might recall us mentioning that Shawty Lo got engaged to his baby momma Ecreia. And your feelings were hurt. Because you wished it was you. </sarcasm>
Well.....put on that happy face because word on the street is he dumped her alleged cheatin' ass. Deets when you read on...
Don't expect Shawty Lo to follow in rival T.I.'s footsteps any time soon cause apparently the break-up between Ecreia (sigh) was MESSY.
So Shawty Lo and Ecreia were together for ten years, but now our sources are telling us that two weeks ago he kicked her and her daughter out of his house. Apparently Ecreia was cheating and stealing thousands of dollars out of his bank account to help take care of her OTHER man. Sloppy.

Now the streets are reporting that Shawty Lo is back with underground rapper Jai Jai (above with Shawty and his son), and this is the same chick whose NSFW pics he posted on his Myspace page. I'd still be bitter that he showed the world my cookies, but whatevs. I guess love is blind.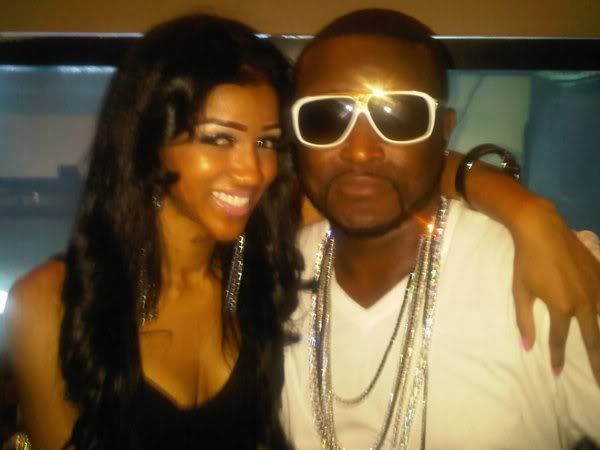 This seems like another mess waiting to happen...