Former Social Secretary Desiree Rogers Now A CEO + Rep. Maxine Waters In Hot Water With Congress
Aug 10 | by _YBF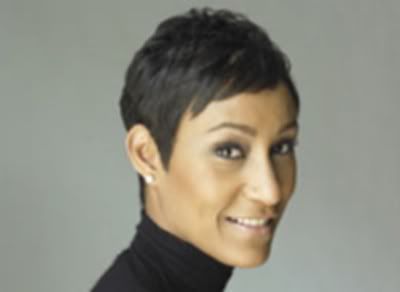 You can't keep a FAB woman down. After what many saw as an embarassing and unnecessary exit from the White House, Desiree Rogers has bounced back in a big way. She's now the CEO of a legendary company. Find out which one and why Maxine Waters is in hot water when you read on......
Linda Johnson Rice, chairman and CEO of Johnson Publishing Company, Inc. (JPC),
announced today that Desirée Rogers has been named chief executive officer of JPC. Rice will
continue as chairman.

In a statement released to The YBF Linda Johnson Rice said:
"Desirée has a proven track record of successful business leadership. She is a longstanding confidant and a savvy businesswoman who is committed to the strategic growth of Johnson Publishing Company. I look forward to working side by side with her as we embark upon this next phase for the company."
Rogers will oversee the day-to-day operations of the company. She will be responsible for aligning
core business strategies for all brands.

About her new job Rogers said, "I am humbled to have such an incredible opportunity. I consider it an honor to help continue the 68-year legacy of such a phenomenal company and its iconic brands."
I'm excited about this. EBONY and JET will always be fab icons in my world, but with the Rogers touch, I see them crossing cultural boundaries and really taking it to the next level.
California Rep. Maxine Waters must be a real ride or die chick cause she put herself on the line for her husband and now it's coming back to bite her. Waters is accused of helping OneUnited Bank obtain federal bailout funds in late 2008. The issue is that her husband, Sidney Williams, was on OneUnited's board of directors for four years and owns stock in the bank. Yesterday, the House ethics committee charged her with three violations.
So let's rewind that. She is being accused of watching out for her hubby's paper flow in a bad economy. I mean was she supposed to just watch the dollars disappear and do nothing?
Rep. Waters, a 10-term representative from LA, has denied any wrongdoing. She had urged the committee to come forth with details of the charges so she can defend herself at trial.
Good luck with that Maxine...those people play brutal and it looks like they really want to take you and Charles Rangel down.
Let's all put them in our prayer circle.