Birdman's New $2.1 Million Car + Game Disses His Family
Aug 11 | by YBF
Birdman just bought a new car that costs $2.1 mill. Read on for pics & deets plus find out why the Game is dissing his family....
According to the Game's brother, Big Fase, after Game began making big stacks as a rapper ,he became selfish and left his family behind.
Big Fase tweeted, "This aint about no f*ckin 'Breaklights' …It's about the Taylor family and the family member who got [money] and left everybody behind…mom/dad …all." He continued saying, "F*ck a n*gga who do a song about his sister life without her blessing, but wont help her when she reaches out doin' bad."
Game responded to these claims and agreed with this brother. The rapper said, "Aye, I gotta confession to make: F%$k Family!!! From the bottom of my heart, yall think yall gone run me dry..hit ya brakelights hoe. Aint gotta piece of lint for you."
Whoa. Game claims that he doesn't help his family out because his family was never there for him saying, "Question: how many of my 'family' members came to see me when I was in the hospital all shot up? The answer: 0."
The rapper just released a mixtape called 'Brakelights' and will drop a new CD entitled The R.E.D. Album later this year. I know a few people who won't be buying it....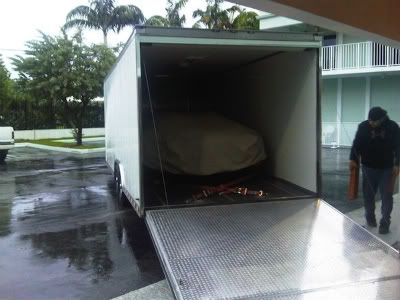 Birdman is truly living up to the 'Cash Money' name. The rapper just made 1 big ass purchase: A $2.1 mill all red and extra hot Bugatti Veyron. The European sports car is also very expensive to maintain, with the estimated cost of upkeep around $300,00 yearly. The Wall Street Journal claims that owning this Bugatti is similar to owning a private jet.
Here's some pics of his new toy:
Birdman, matching his car by wearing Adidas Originals Trefoils Hoodie & track pants, posed by his new Bugatti. Typically Bugattis and cars of the such appreciate in value, so it may nt be as crazy of a move as one may think. Well, not as crazy as dude matching his outfit to his car.