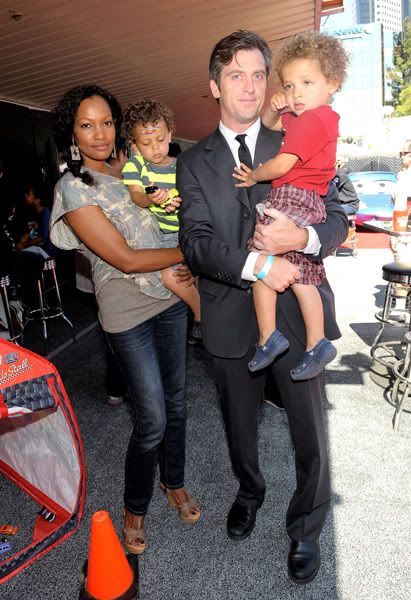 Have these two kissed and made up? After YBF actress Garcelle Beauvais pulled a "Patty" and publicly blasted her cheatin' ass husband to all colleagues a couple months ago, the two were spotted at an event with the kids this week.
Pics when you read on....
Garcelle was spotted at with her (soon to be ex) husband Michael Nilon yesterday at the Disney/Pixar "World Of Cars Online" launch. The two brought their twins Jax and Jaid (who turn 3 this October) out for some fun. And even though I know she could just be doing this for the kids, Michael's still wearing his wedding band. Is there a chance the two have reconciled? Even though Garcelle filed divorce papers back in June?
Cute kiddies nonetheless...