Kanye & Amber Rose Dish On Their Breakup + DMX Gets An Early Release
Aug 13 | by Natasha
DMX is a free man...for now...and in case you missed it, Kanye and Amber spoke on their break up.
Deets when you read on...
Earl Simmons served 18 days of his 90 day sentence. And he was released late yesterday afternoon from L.A. county jail. He was serving a sentence due to probation violation and a 2002 reckless driving charge.
Now that he's out., he can focus on his home life. His wife Tashera announced this week she left him after discovering he father 4 illegitamate kids with other women during their 11 year marriage. I'm just shocked that she was shocked. I posted a while back dude already had another girlfriend and new baby. Womp.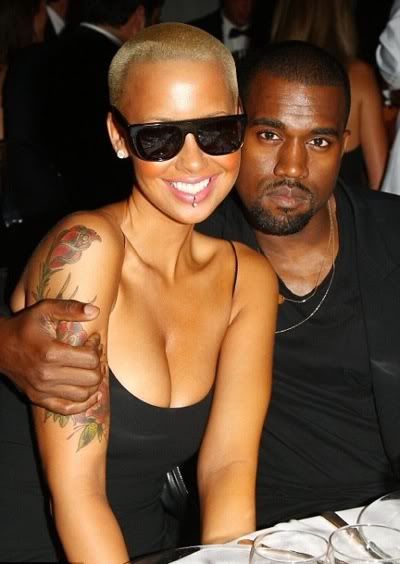 In case you missed it, Kanye West did a great interview with Hot 97's Angie Martinez Wednesday night. He talked about everything from music to personal struggles to relationships. He confirmed what we already knew--he and Amber Rose are dunzo. Here's what he had to say:
"Yeah man, it was an amazing time and it came to an end. One of the greatest things that she showed me was just to be a nicer person because she was so disconnected from the concept of celebrity when I first met her.

"[Amber] be like, 'What?! You just talked to your fans so crazy right now. I'm not even talking to you right now. I grew from that. I think that was the greatest growth that I got from that experience."
Amber seems to have moved on with Reggie Bush, while Kanye is rumored to be seeing other folks too--including stacked UK model Shay. He also confirmed he's still looking for Mrs. Right:
"My goal in life is to really have an amazing woman and have a family, but I think I had to go through these different things to grow…That was a one-off."
Awww. Sweet.
And Amber Tweeted yesterday, "Eh breakups r hard Dating is stupid & love sucks." Well that about sums it up. Usually.
Here's video from his interview in case you missed it.