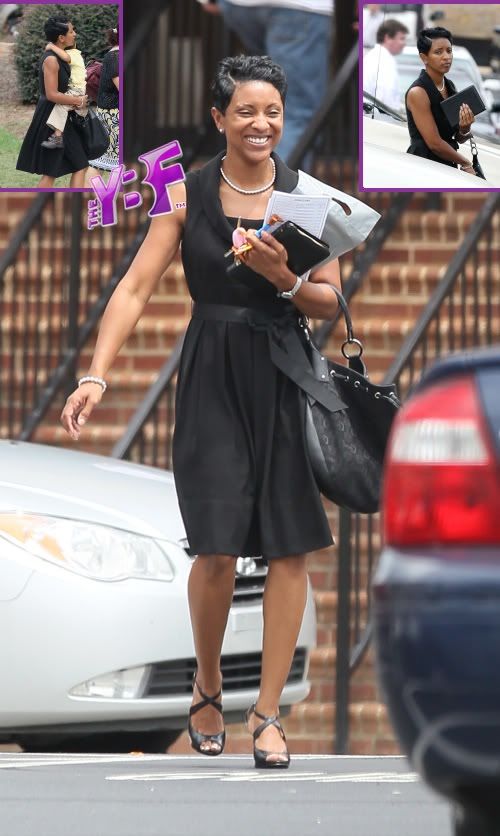 Paula Cook--Fantasia's lover Antwaun's wife--was spotted out and about in Charlotte yesterday morning after church. And it looks like she hasn't let all this divorce/cheating/suicide attempt drama get her down.
Pics of her and one of her kiddies when you read on...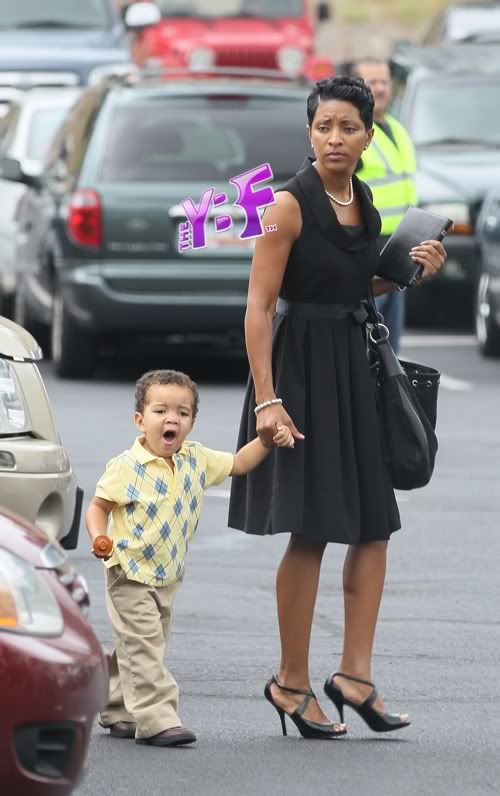 Paula filed divorce papers last week against her cheatin' hubby/"real estate investor" Antwaun. And that same day, Fantasia attempted suicide with an asprin overdose. Paula was aware of the two's creepin', and even named Fanny in the divorce papers. Fantasia's lawyers believe Paula may be readying to sue her for cheating, since suing the mistress is allowed in the state of North Carolina.
Paula and Antwaun have two sons together. Isn't this youngin' a cutie?
Photos via SPLASH