LAWSUIT DISMISSED: Gabby Union & Dwyane Wade Free To Carry On
Aug 18 | by Natasha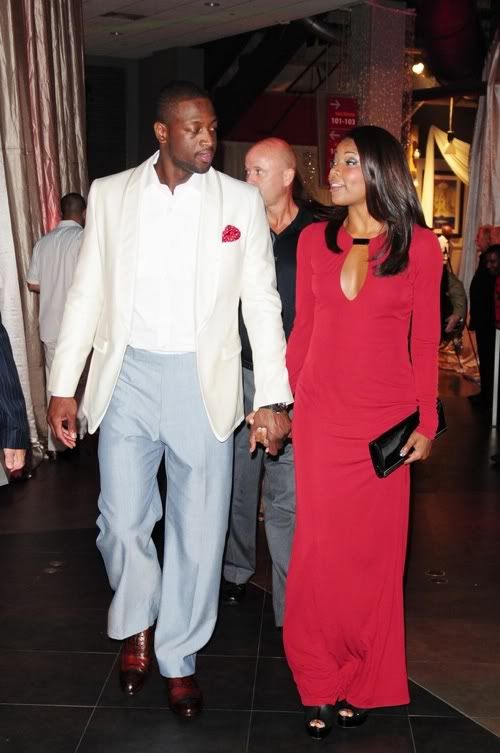 Gabrielle Union and Dwyane Wade can kiss each other now. And they can kiss that lawsuit from Siohvaughn Wade goodbye. An update on their kissy kissy lawsut when you read on...
After Dwyane Wade's ex-wife Siohvaughn filed a lawsuit in May naming Gabby Union and Dwyane as being detrimental to Sioh and Dwyane's kids, all hell broke loose.
Siohvaughn claimed that all the PDA and "sexual foreplay" Gabby and Mr. Wade were allegedly showing in front of the Wade's two sons caused them to be mentally disturbed. Both Gabby and Dwyane called the lawsuit erroneous and untrue.
And now, according to TMZ, an Illinois judge has tossed the case citing "improper jurisdiction". WOMP.
So while Gabby and Dwyane are now free to get frisky wherever they please, I'm sure Siohvaughn is busy cooking up another way to get back at her ex hubby's mistress turned main chick...