RAPPERS' DELIGHT: BG Makes An Appearance+Method Man Is PISSY After On-Stage Attack
Aug 18 | by Natasha
After getting cut in the face with a bottle that was thrown at his face on stage, Method Man is ready to sue. Those deets and pics of Cash Money boys BG and Baby hanging out when you read on...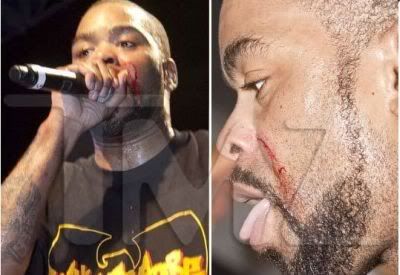 Method Man was performing alongside his boy Redman this weekend at the Gathering of the Juggalos festival in southern Illinois. After the hoopla of Tila Tequila getting assaulted and run off the stage, Meth and Red hit the stage too. And they got assaulted as well.
Folks started pelting the stage with bottles and beer cans. And one cut Meth in his face. In the vid above, you can see Meth and Red popping off screaming, "Who the f**k threw that?! Point 'em out!" Then Meth screamed to "start the music, we're continuing the show". Face bloody and all. *whispers* So sexy.
Meth talked to TMZ right after the incident and told them yesterday, "I'm suing those mother fu**ers". He continued to say, "It's not OK ... I don't condone throwing things at the talent while they're performing". He may be suing the festival's organizers. Have you ever seen a 'Juggalo'? Google it to see the people Method Man performed for...
Now y'all know there's a LARGE congregation of females, including myself, who will fight somebody over hurting Method Man's fine ass. We got ya back boo....
In other rap news, look who was spotted hanging out in Vegas at Eve for the Billionaire Mafia MAGIC After Party: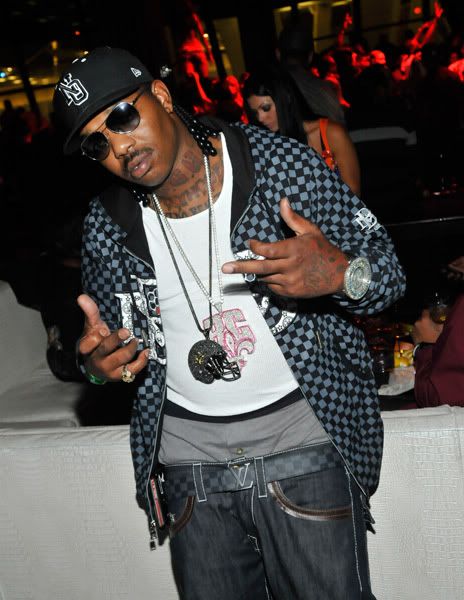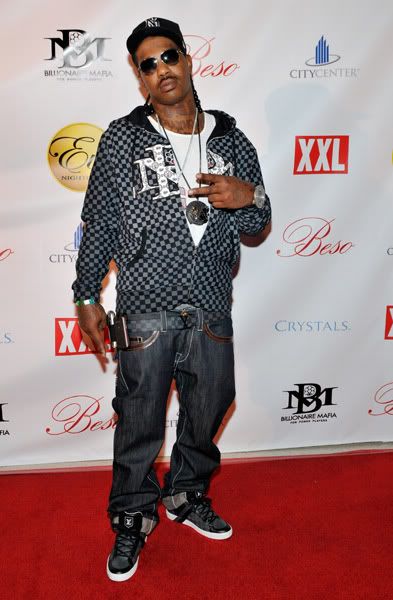 BG made a rare appearance with his Cash Money homie Baby/Birdman. BG was arrested last November on weapons charges. There is so much ~matching~ going on in these pics. And are those beads? I blame Snoop.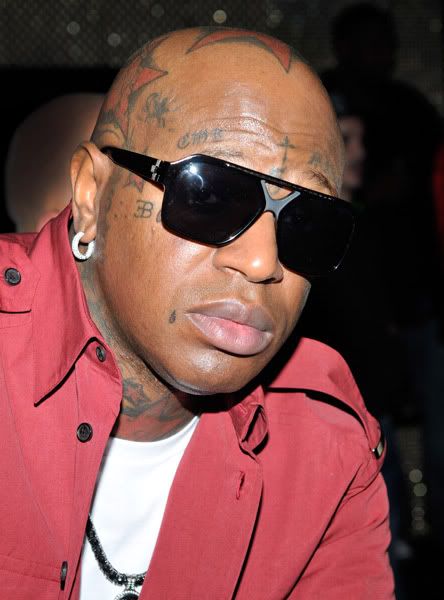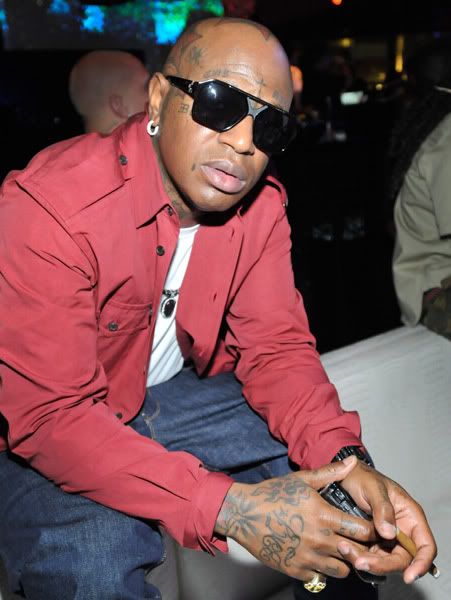 Baby and these damn ridiculous head tattoos....
Photogs: Becker/Nunez