Lauryn Hill Hits The Charts After 10 Year Absence + T.I. Gets Animated + Chelsea Handler Gets Down With Hip Hop
Aug 20 | by _YBF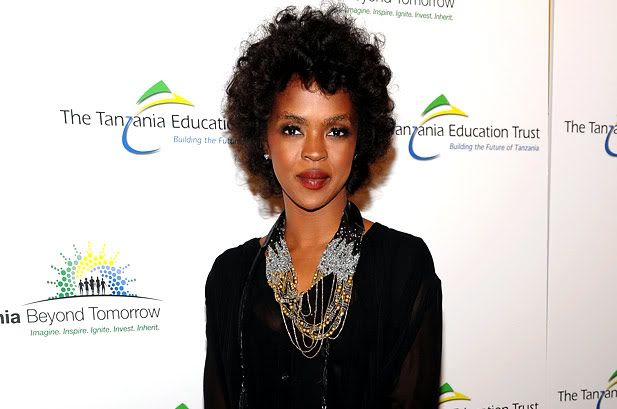 Ever since she dropped the five-star classic The Miseducation of Lauryn Hill, the diva's sporadic recording and performance schedule has left fans panting and eager for more. But now it looks like Lauryn Hill is posed to take the industry by storm again as she returns to the Billboard charts for the first time in ten years. Details on L Boogie, T.I.'s upcoming hip-hop cartoon, and the hilarious Chelsea Handler solidifying her street cred when you read on...
Having leaked on the internet a few weeks back, the track "Repercussions" debuts on Billboard's Hot R&B/Hip-Hop Songs chart at No. 94 this week, marking the return of Lauryn Hill. Though there has been no official word from Lauryn's camp about the leak of the new track and her participation at the Rocks The Bells concert, the streets buzzing that she may be working on a new album. Let's all keep our fingers crossed. The game hasn't been the same without her.
In case you missed it, check out the track:
The KING is truly back and shining on his throne. With a new wife, new movie, and new music, we will not be able to escape T.I. this fall. And honestly....we don't want to.
Now, Tip is working on a cartoon. Yes...imagine all that fineness in animation form. The toon will be titled "Lil Homies" and T.I. will serve as producer and will also likely contribute voice overs. We love it already.
And as we get ready for the 2010 MTV VMAs and all that Kanye West has to bring, the show's host, funny woman Chelsea Handler, has reached out to the hip-hop community to let us know she has our back. Chelsea recently put out a "statement" saying:
"This has been a huge year for hip-hop and rap, and it is well-known that I have the closest ties with these communities - musically and sexually. I am to rap and hippity-hop, what Warren Buffet is to finance, minus the sex."
Funny. I heart Chelsea. Between her, Kanye, Drake and a rumored Nicki Minaj performance that I know I will have much to say about, I will be glued to my tv...and my computer...as you know The YBF will be giving you play-by-play coverage of all the fabness and foolywang.