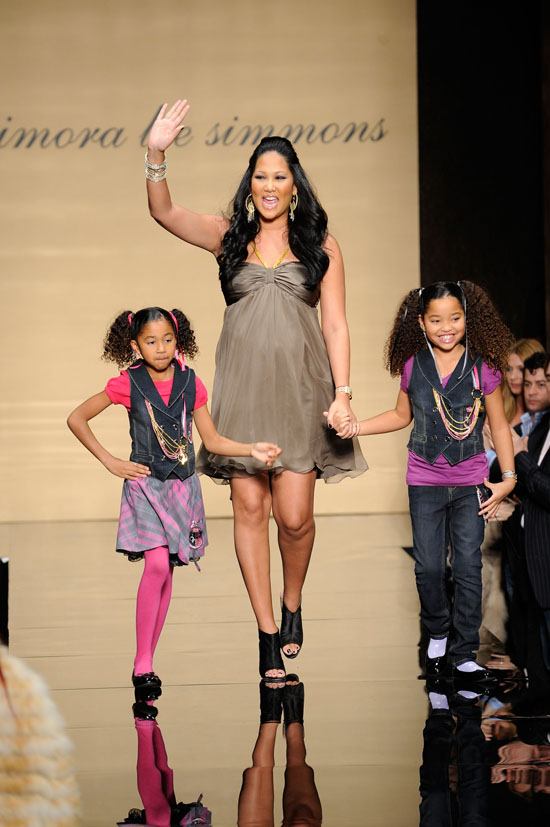 Find out why Kimora Lee Simmons has decided to part ways with Baby Phat and the reason Wyclef's bid for presidency has been denied. Plus more performance pics of Usher making his rounds at the morning shows...
After 14 years Kimora Lee Simmons is saying farewell to her multi-million fashion empire. She has released a press statement saying:
"After 14 years of conceiving and nurturing Baby Phat, it's time for me to move on and further expand my other businesses and create a new phenomenon. I adore all those who have faithfully been with me since the beginning. I'm forever dedicated to my family, fans and customers. My inspiration has always come from the fabulous women who have been with me through the years as we've grown from young party girls to power players! We're ready for our next journey together and we're taking a whole new generation of incredible young women with us. Girl power unite!"
Wow. I never saw that coming. Besides Baby Phat, Kimora's empire includes KLS collection, Kouture by Kimora and Fabulosity, among other business ventures. Maybe now she can focus more on her new marriage with Djimon Hounsou and add a few more kiddies to her growing family.
So it looks like Wyclef lost the race before he even got started. On Friday, Haiti's electoral council ruled that the hip hop-artist cannot run for president.
Apparently, Wyclef Jean was denied candidacy because he did not meet the residency requirement of having lived in Haiti for five years BEFORE the Nov. 28 election. He tried to argue that he should be eligible to qualify for the election because he was named roving ambassador to Haiti by President Rene Preval in 2007. However, that wasn't enough to sway the electoral council's decision.
The New York Times reports that police and United Nations peacekeeping troops in Haiti had "prepared for the possibility of unrest after a rejection of Mr. Jean's bid."
"I want to assure my countrymen that I will continue to work for Haiti's renewal," Jean said in his statement. "Do not think that my role in the future of Haiti is over; it's just a different role than I had anticipated it to be."
Ok...is it me or do also think this decision was for the best, considering all that has came out surrounding his run and the fact that his own former band member hasn't even endorsed him. I'm just saying.
Yesterday Usher hit up "Good Morning America" to perform some of his latest singles. He also performed on the CBS Early Show, and we have pics of him arriving there with his two adorable sons:
They are getting so big.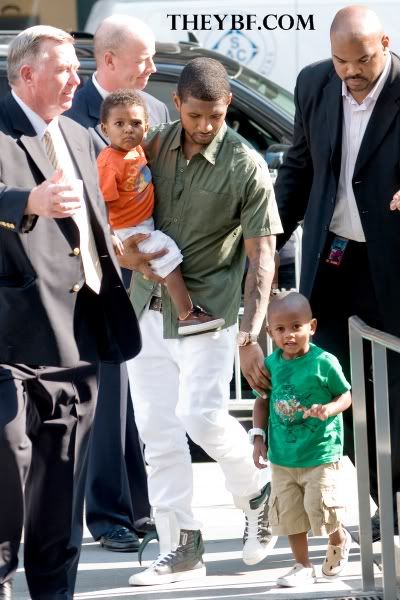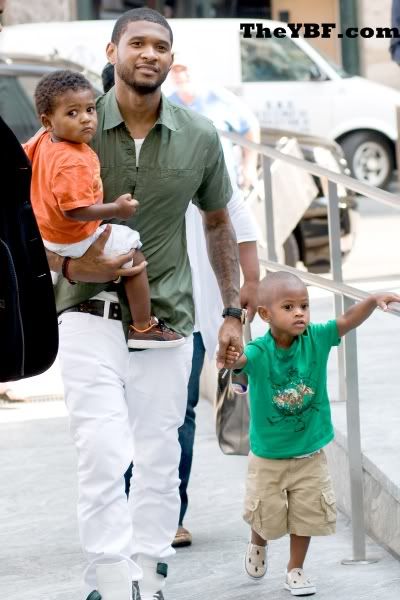 Hey cuties.
Usher took to the stage to perform his hits.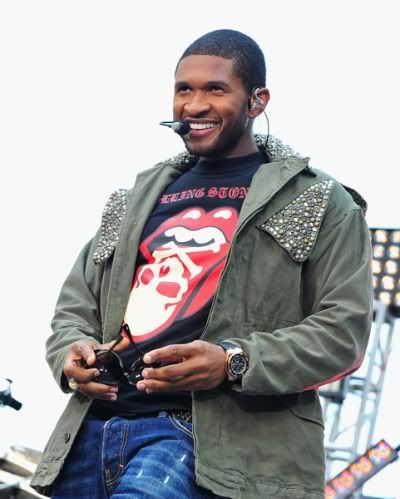 This outfit is a definite improvement from the army fatigue getup.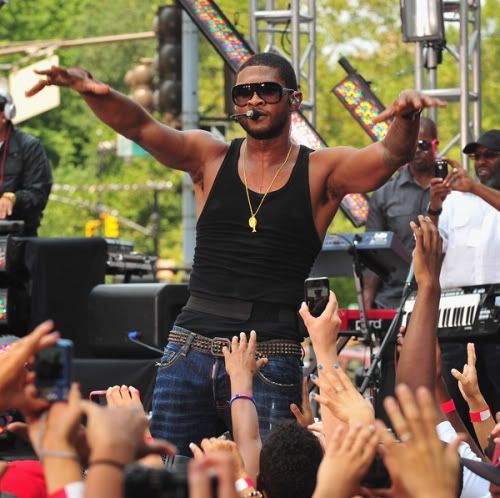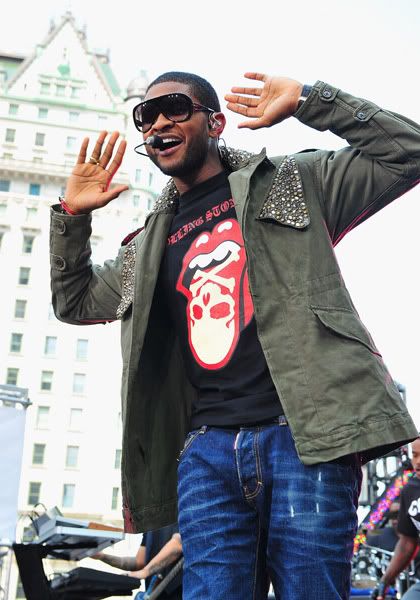 Fun times I'm sure. Nothing beats a free concert.
Pics via WENN