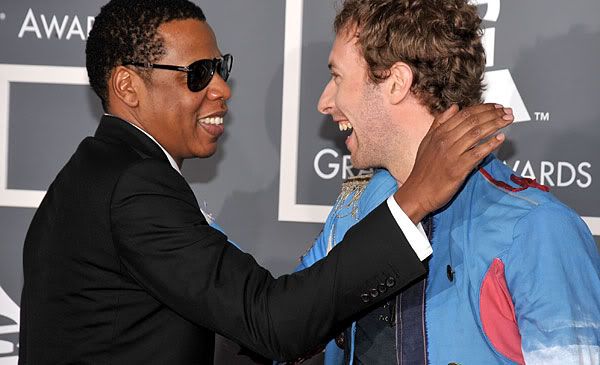 Jay-Z opened up about his family and his besties in a recent interview with Britain's "Daily Mail". Read on to find out what Hov said about having kids and his close relationship with Coldplay's Chris Martin...
Jay-Z did an interview with the UK's Daily Mail recently. He touched on several topics, like being inspired by his close friend Coldplay frontman Chris Martin and his family, and the possibility of kids.
On his relationship with Chris Martin
Jay-Z: "That man is a superstar. I told him he was awesome. All the good s*** comes from Devon. Isn't that where Coldplay are from?"
On if he & Chris would have been friends at a younger age
Jay-Z: "I would have been, 'Yo! Who are you? Give me your money.' You couldn't have a guy like Chris walking through Marcy. He'd have to get robbed at best."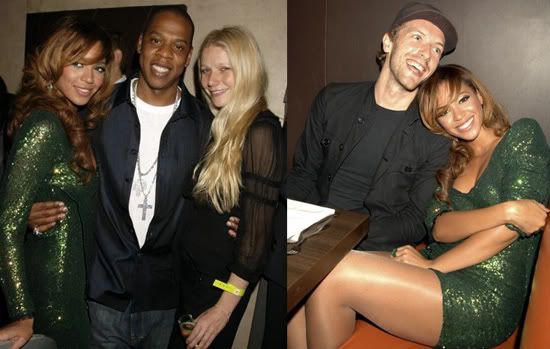 Chris and his wife Gwyneth Paltrow were two of very few guests at Jay-Z's secret wedding to Beyonce in 2008. The couples are so close, Chris and Gwyneth's kids call Mr. Carter him "Uncle Jay".
On being so close to Chris and Gwyneth
Jay-Z: "They are a really cool family with beautiful kids, who happen to be good at the jobs they do."
On having a family one day
Jay-Z: "Kids? Of course."
Well that was short and to the point. We all know he wants kids, the real question is when. Maybe when Bey can pull herself away from the studio for a few minutes to make it happen. I'm not one to hop on the "GET PREGNANT NOW" bandwagon that I know all to well first hand. Folks like to force you on it when you're in your late 20's. But Jigga babies are just necessary for my own selfish and curious reasons....