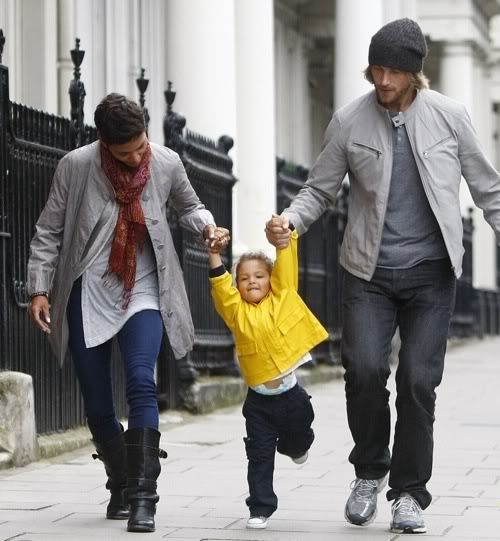 The cutie patootie is back at it! Nahla Aubrey was spotted on a rainy UK adventure over the past couple days in London with her mom Halle Berry and daddy Gabriel. Halle and Gabe took Nahla sight-seeing her bright yellow raincoat.
Pics of the trio out and about in London when you read on...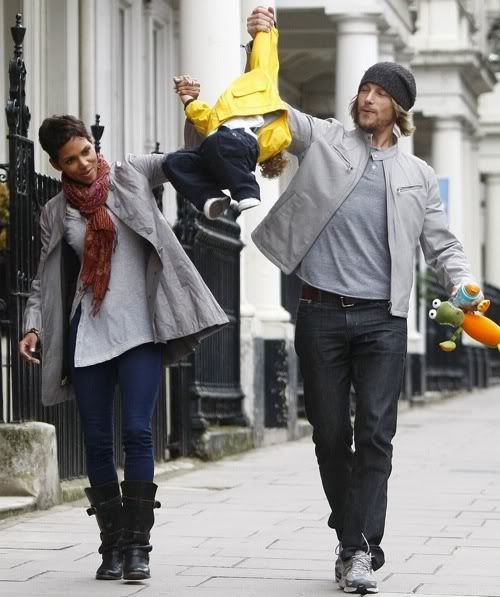 They were spotted hitting a grocery store to stock up on snacks.
And another day in the city with Halle and Nahla:
They spent the day visiting the London Eye, shopping at Harrods, and watching the changing of the guards at Buckingham Palace.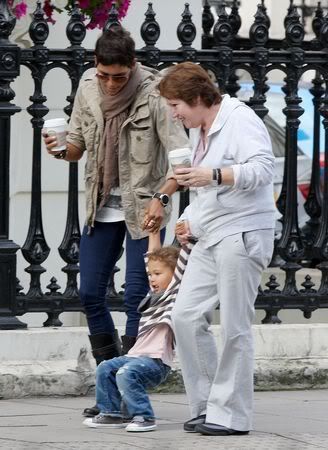 She clearly loves to swing.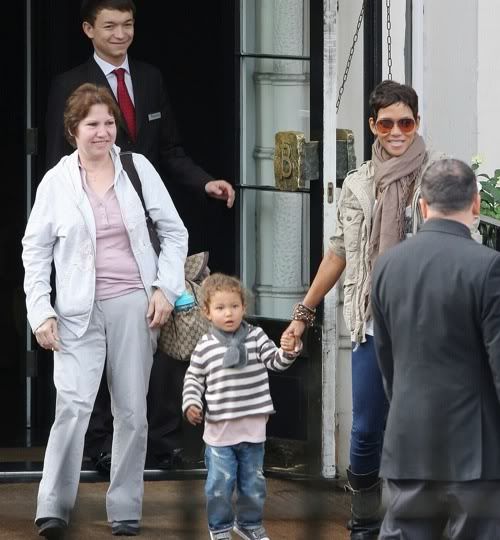 Too cute.
Pics via INF