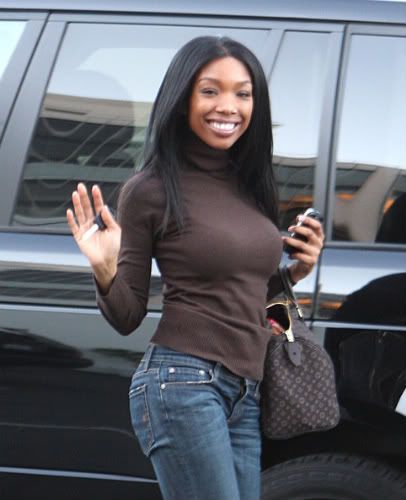 This is indeed the year of the reality comeback. The new cast of the 11th season of ABC's "Dancing With The Stars" will be officially announced Monday night during their broadcast of "Bachelor Pad." Find out who's in the rumored lineup when you read on....
Many stars are said to be on the new season, including David Hasselhoff, "Jersey Shore'"s Mike 'The Situation' Sorrentino, Bristol Palin, and Brandy. Brandy was most recently a judge on the show "America's Got Talent" along with Hasselhoff. The show will have 10 episodes premiering this fall.
Is this another step of Brandy becoming less and less relevant. First, her VH1 reality show with brother Ray J received mixed reviews. And now, she's on "Dancing With The Stars", a show who generally casts C-list celebrities who are looking to get their groove back. I would rather her spend time making another album than dancing on this show. Doesn't Tyler Perry have some positions available or something?
I'm all for YBF folks hitting the "DWTS" stage and getting more exposure. So maybe this could be a good move for her. Your thoughts?