*YBF EXCLUSIVE INTERVIEW*: Shante Broadus Opens Up About Daughter Cori's Lupus & Their Reunited Family
Aug 26 | by Natasha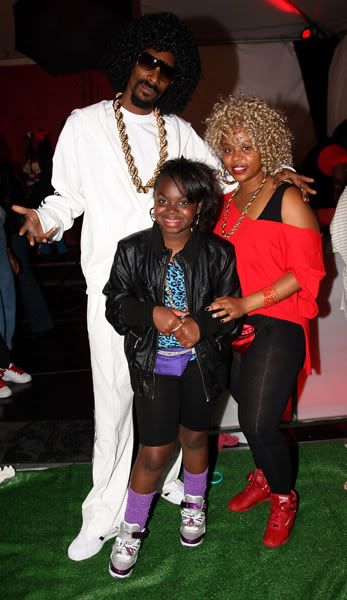 TheYBF.com had the intimate opportunity to sit down with Shante Broadus, the wife of Snoop Dogg and mother to their three children. Having recently made the public aware of their 10-year-old daughter Cori's battle with Lupus, Shante sat down with YBF's Los Angeles correspondent Victoria Audele about Cori's struggles and journey helping her and Snoop repair their marriage.
Part 1 of our interview with Shante, which is sure to serve as an amazing example to other families, when you read on...
Shante first noticed something was wrong with her daughter, Cori, when a skin irritation appeared on her face at a pool outing. Over a short period of time Cori started showing more symptoms like excessive weight loss and shedding of her hair, all at the age of six. She took her to the doctor and, after blood was drawn, Lupus was determined to be the disease causing all of Cori's symptoms.
Shante's struggle to keep her strength and faith together for the family became a journey unlike any other in her lifetime. The problems in her marriage with Snoop Dogg were resolved, and the couple ended their road to a divorce. Here's our video interview with Shante where she discusses more in depth about how Cori's journey glued the family back together again.
Also check out Shante and Snoop at the 10th Annual Lupus Ball this past May.
[Image above is from Corde' Broadus' 80's inspired 16th birthday party in May]
VIDEO CREDITS: Victoria Audele: Correspondent/Video Co-Editor; Ace Knuckles: Photographer/Video Editor