Mariah Carey Is "Superstitious" About Baby Talk + Swizz Beatz Talks Loving Alicia Keys
Aug 27 | by _YBF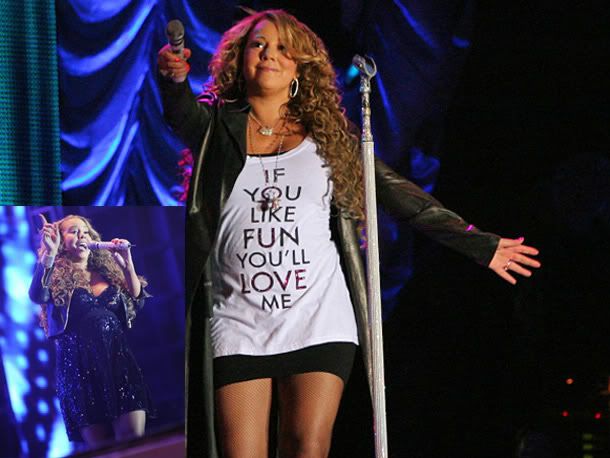 Despite media speculation about her baby bump, don't expect to hear a statement from the self proclaimed superstitious chick anytime soon. We have the details on why Mariah Carey says she won't talk "baby talk", plus Swizz Beatz recants falling in love with Alicia Keys...
In a recent interview with ShowBiz411.com, MiMi talked about why she won't confirmed her much speculated pregnancy:
"I appreciate everyone's well wishes. But I am very superstitious," the singer told ShowBiz411.com. "When the time is right, everyone will know – even Cindi Berger [my publicist]."
Pregnancy rumors began to swirl even harder after photos of a thicker-than-usual Mariah performing in Brazil hit the Web last week. And when Nick Cannon tried to squash the rumors, it only added more fuel to the baby fire.
It was likely difficult for Mariah to get pregnant, and many have speculated that with her age and frequent visits to fertility centers, this is an "at-risk" pregnancy. So she'll probably wait to make the official announcement at her third trimester...or when the baby is crowning. Either way, good luck Mimi!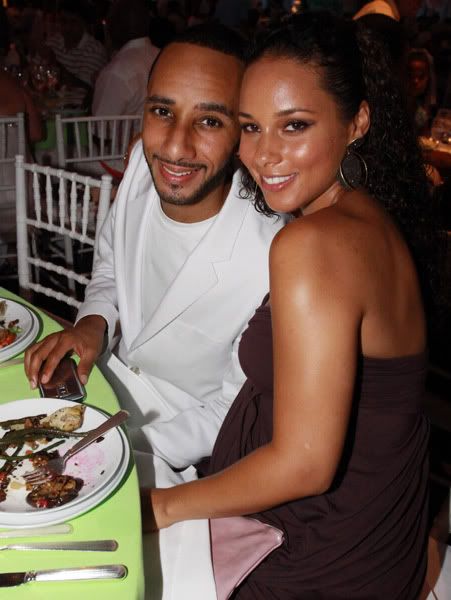 Swizz Beatz talked to MTV News about his love for his new wife Alicia Keys. He says, when it comes to Alicia, it's all about l-o-v-e:
"I look at my relationship with my wife as a union that's just connected ... spiritually. I'm not into the names and the superstars and this and that. I've been around that my whole life. It means nothing to me. It's just about great people."
The uber-producer revealed that his connection with Alicia has only enhanced his life:
"To identify that feeling is something that's amazing because it doesn't only come from your partner. It comes from your love for music, your love for people, your love for a lot of things, and I think that once you identify the feeling of love, you'll be a better person," Swizz explained. "I'm a better man. I think that having love in your life, it just has that effect. Because then you spread love. You can't enjoy love without spreading love. I just think that it all falls in the pocket."
I mean, the circumstances were murky at best...but I guess you can't stand in the way of true love. Right? *eyebrows raised*