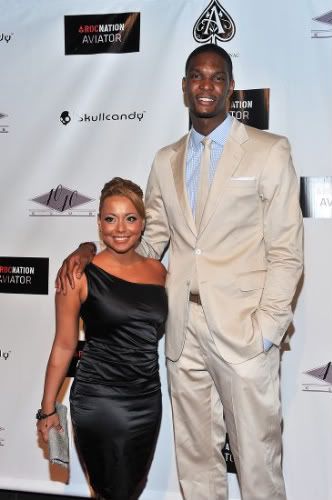 New Miami Heat star Chris Bosh proposed to his girlfriend this weekend in Miami. Find out how he popped the question when you read on...
Chris Bosh and his new fiance' Adrienne Williams have been dating for a year. The couple started dating after the drama with his former girl/baby momma Allison Mathis.
Chris dropped to one knee and proposed outside of their new Miami home at sunset. And the two hosted a party to celebrate their engagement at Liv Nightclub. According to reports, Adrienne was seen sporting her ridiculously huge diamond ring at the party.
Congrats to these two. I already know she and Savannah will be double teaming the Miami groupies.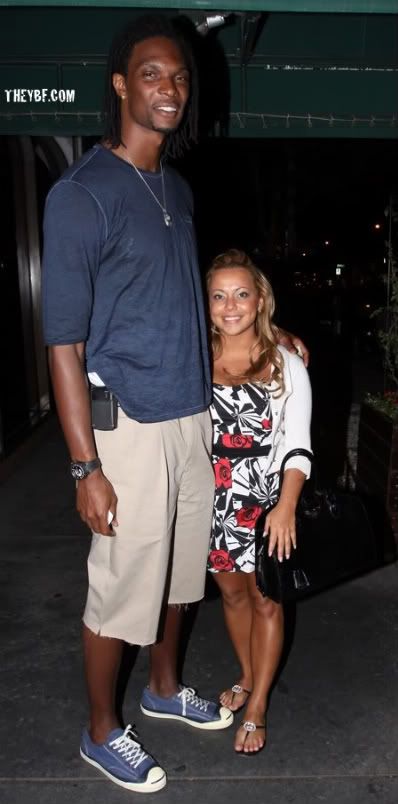 But I'm not sure how the wedding kiss will work out without homegirl rocking some 10 inch stilletos....