CANDIDS: Kelis, The Smiths, Tracy Morgan & Girlfriend Tanisha, Common, & Mary J. Blige
Aug 31 | by Natasha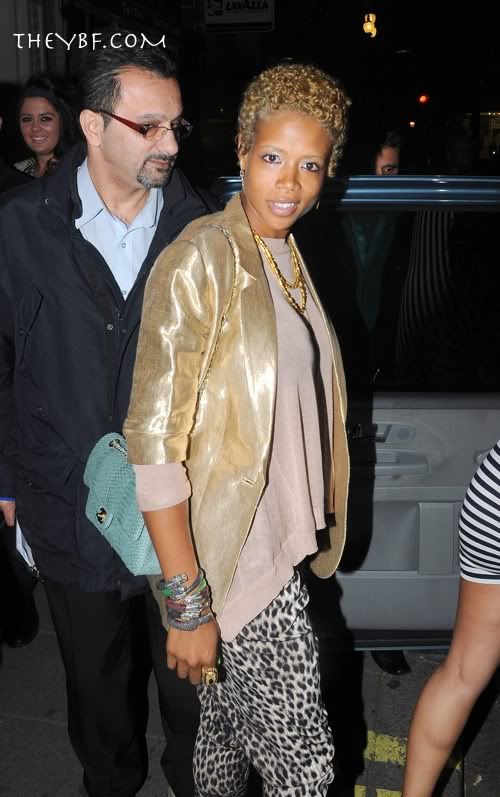 Kelis is toting around the world partying and performing it up. We've got pics of blondie at her latest stop. And pics of Common, Will & Jada & Willow, Tracy Morgan and his girlfriend Tanisha's post-Emmy return, MJB, and Common when you read on...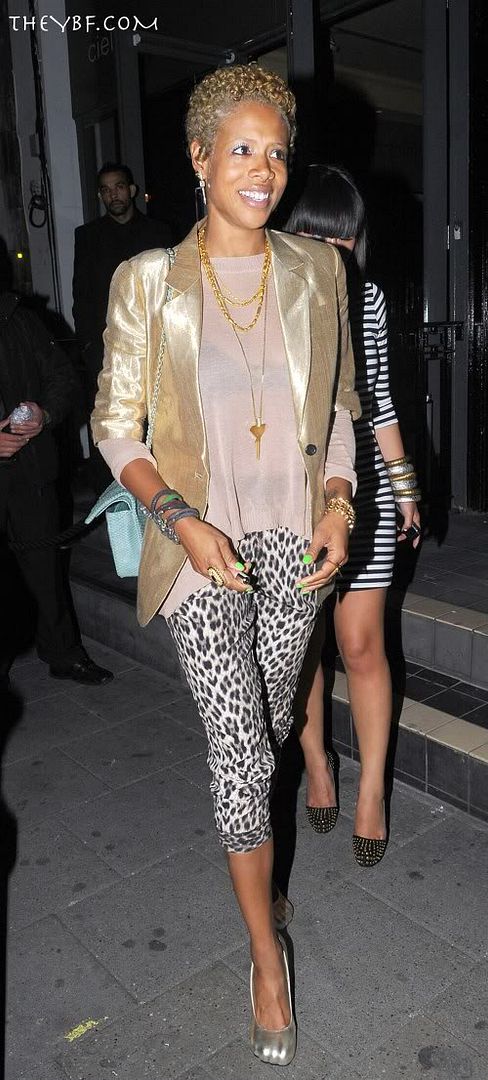 Oh hey Kelis. Wat interesting outit you're rocking. KeKe was spotted partying it up at Luxx Nghtclub in Vegas last night. She just came back from parying in Ibiza, Spain and elsewhere. Fun times.
And maybe this is where little Willow Smith gets her inspiration: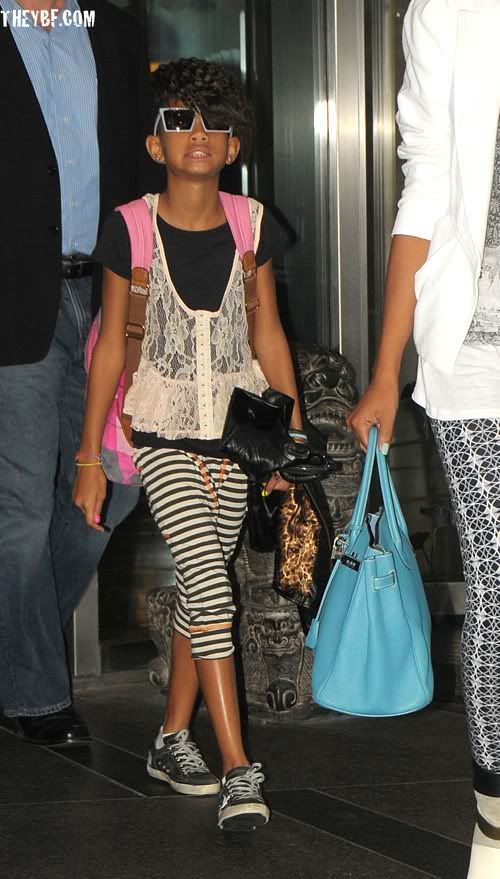 Willow was spotted rocking 1 of her 3 different outfits yesterday while leaving the Mandarin Oriental hotel in NYC with her parents.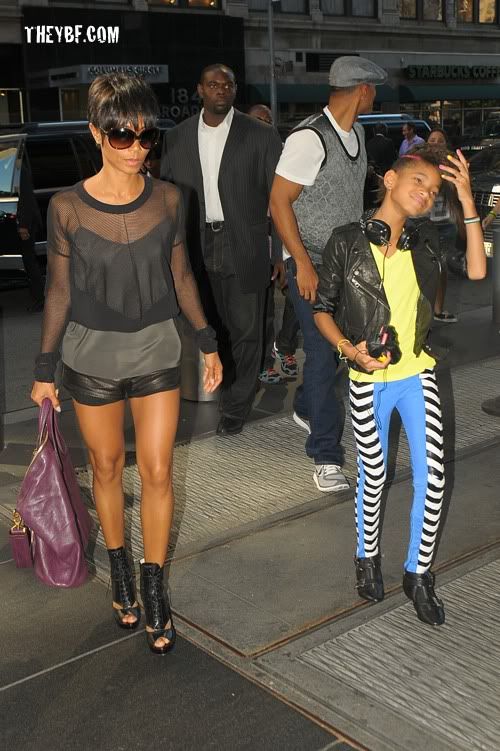 Her and her mom Jada and dad Will were spotted arriving back to their hotel room.
And then back out again in another change of clothes. Gotta love the Smiths.
Also spotted leaving the same hotel yesterday and pulling a change of clothes was Mary J. Blige: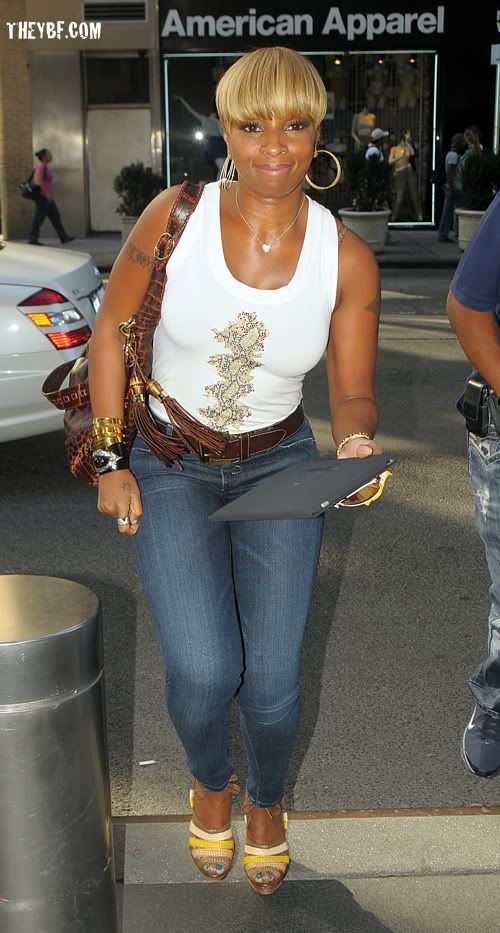 Cute dress.
Common hit up a training session outside in L.A. yesterday: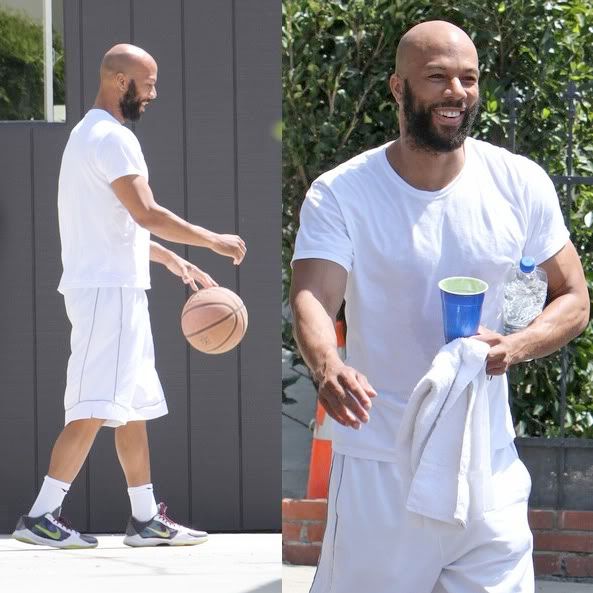 Still ballin' like he's still on the set of his movie Just Wright.
And actor Tracy Morgan was spotted at LAX with his girfriend Tanisha Hill as they escaped all the Emmy Award hoopla: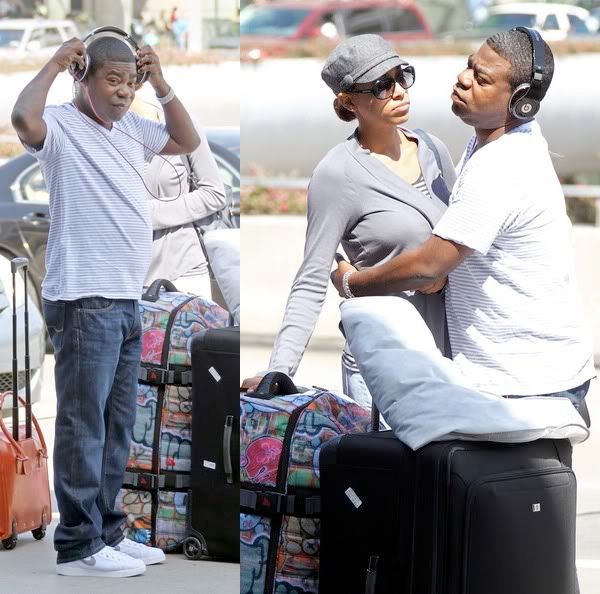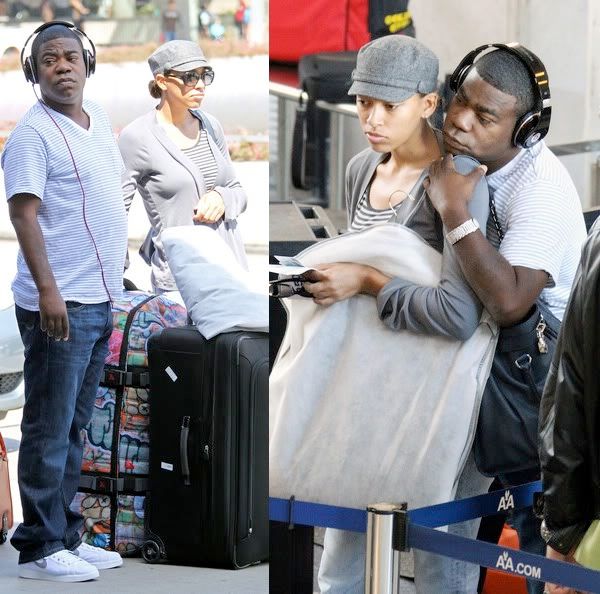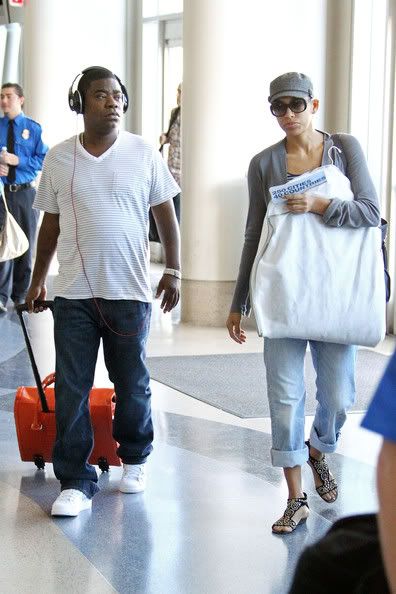 He loves him some Tanisha.
Photos: Zimbio/Splash/WENN