*NSFW* NFLer Brandon Spikes Fumbles His Own Sex Tape!
Aug 31 | by _YBF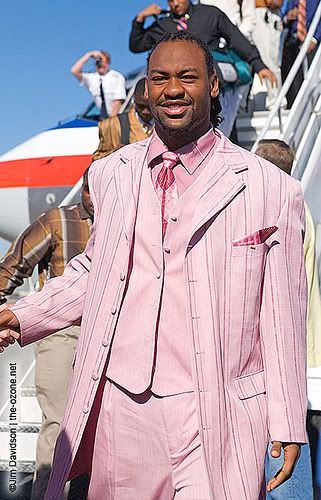 Apparently, Montana Fishburne wasn't the only celebrity inspired by Kim Kardashian's sex tape. New England Patriots linebacker Brandon Spikes just made a real low-budget knockoff of the Kim/Ray-J experience. Complete with bad lighting and bad camera angles, it must be the worst sex tape ever.
We have it for you when you read on (but don't do it at work...well, maybe a peek)...
Don't bother to pop your corn...this will only take a minute. Well actually it will take eleven painfully bad minutes. You have Brandon looking like a brokedown Ray J, and his groupie chick looking like a low budget Kim K. This Brandon Spikes went on the now closed down (as of yesterday) website Chat Roulette. It's where people who would rather have video chat sex with strangers than real sex with real people go to kick it:
SIDEBAR: If you're gonna do the deed, DO THE DAMN DEED. Stop posing for the cameras and doing a half ass job. AT LEAST be on-point with it.
And Brandon can't deny that it's him in the tape as his photos of have now surfaced with his new tatts that match the tattoos in the video. Dum Dum.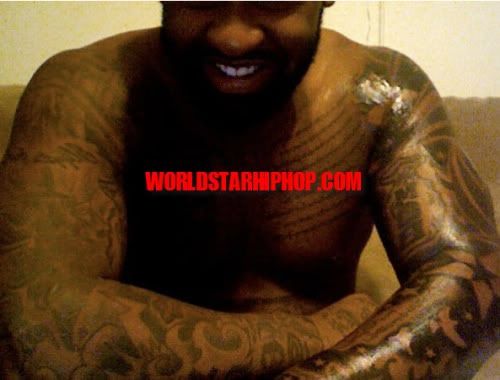 When you are an athlete getting paid the big NFL bucks, you can't go around web-chatting on adult hook-up sites like no one will recognize and put you on blast. And here I was thinking he couldn't do anything worse than that pink suit.