Terrell Owens Has Yet ANOTHER Son...And He's Never Met Him
Aug 31 | by YBF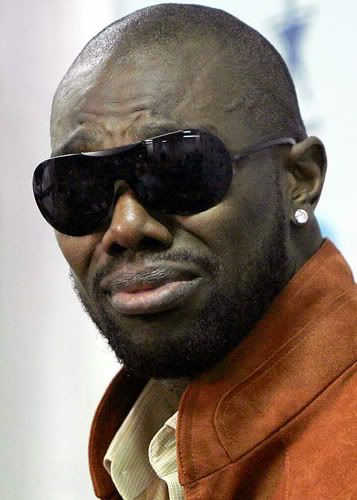 Terrell Owens has a 3 year old son that he has never met. Find out why he hasn't made the effort to see Jr. when you read on….
T.O. broke down in tears during his therapy session on the latest episode of his show when they discussed issues concerning the 3- year-old son he has never met. He admits the reason he hasn't seen his son is due to "things that transpired between his mother and I."
Check it:
Who are these women who leep getting kncked up by this dude? And why does T.O. have so many kids running around all over the country? I understand he has issues with his own father, and that may play a part in his actions, but maybe he should try this from a different angle and get a grip and wrap it up!
Well, at least he is making an effort to get his daughters together to meet each other. Sighs...
Thoughts?
And in Non-YBF news, Bravo has revealed the cast of the Real Housewives of Beverly Hills. They are uber-rich. uber-White, and uber-Botoxed. Check out the preview for yourself. I see no facial movement from anyone: