Juelz Santana & Video Vixen Kimbella Welcome New Baby + Rihanna's Nude 'Only Girl' Cover
Sep 09 | by YBF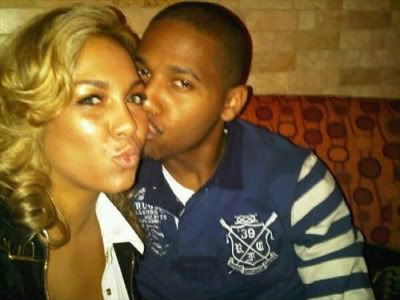 Juelz Santana and his video vixen girlfriend Kimbella just announced the birth of their new baby. We've got the deets, plus Rihanna's nude album cover (yes, another one) when you read on...
Juelz and Kimbella have not announced the sex of the baby and they each have a child from previous relationships. The couple began dating last summer after Juelz flirted and sexted her via Twitter. Classic.
Kimbella has appeared in videos for Juelz, Pitbull, and Lil Jon. And chick's been lined to the gambit of video vixen lovers: Trey Songz, NBA baller Shawn Marion, Fabolous, AND Lil Wayne. Guess she finally struck gold with Mr. Santana. *Kanye shug*
Rihanna has been promoting her new album and single since its release. Today, she released the cover for her new single 'Only Girl'. Rihanna posed nude in a field covered up with a red dress to match her fiery red hair.
She Tweeted to her fans this week:
"I made sure not to let you down with my music! You guys are always defending me, so now you've got some great songs to justify it. I didn't want to go backward and remake [2007's] Good Girl Gone Bad."
And it's not the first time she's stripped to show pieces of her girly bits. She donned barbed wire and eyeshadow for the cover of her "Russian Roulette" single and went topless for the cover of "Wait Your Turn". You feelin' this one?
Pic via Rap-Up