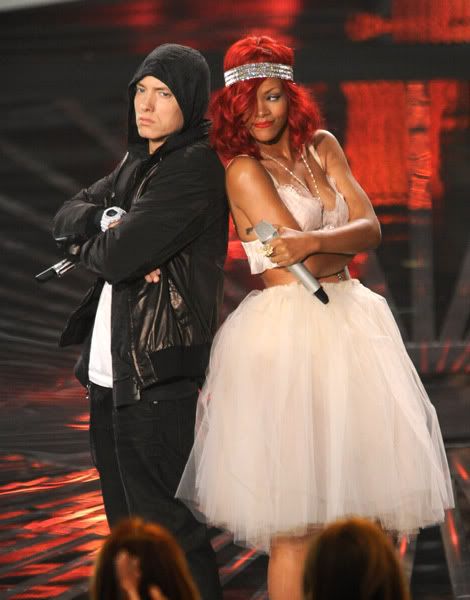 Check out all of the YBF performances from Kanye West, Rihanna, Drake and more at the 2010 MTV Video Music Awards when you read on...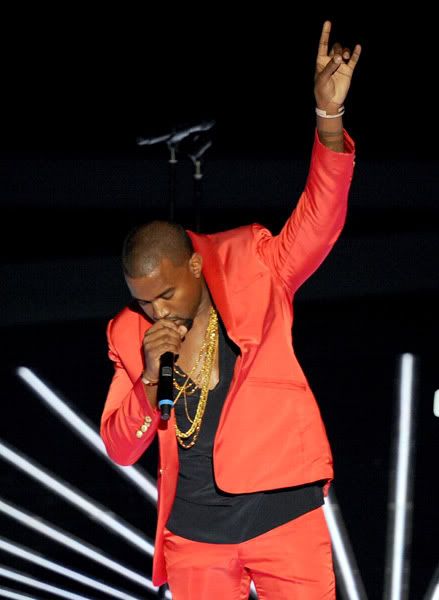 Kanye West shocked us all as "toasted all the a$$holes". Loved the way he spoke his mind over a HOT beat. Great performance.
Nicki Minaj began her Judy Jetsonesque pre-show performance with "Your Love", and then Will.i.am hit the stage with her and they performed their duet "Check It Out."
Drake ft. Mary J. Blige and Swizz Beatz performing "Fancy". Another great performance.
N.E.R.D. and Ciara hit the outside stage to perform their new single 'Hot 'N Fun' on a crazy set.
Eminem performed "Not Afraid" following up with a surprise appearance from Rihanna where they performed "Love The Way You Lie."
Usher took the stage and performed "OMG" and "DJ Got Us Falling In Love Again."
Bruno Mars and B.o.B performed "Nothin' On You". Then Hayley Williams came out to perform "Airplanes" with B.o.B. Haley then went on to perform Paramore's "The Only Exception."
And check out our gallery of performance pics and other folks who hit the stage at tonight's VMAs: