Trey Songz Dishes It Up At Atlanta Album Release Party
Sep 15 | by Natasha
Trey Songz celebrated Target's exclusive release of the Deluxe Edition of his new album Passion Pain & Pleasure. We've got pics and our short chit chat with the man of the hour at his Atlanta event last night when you read on....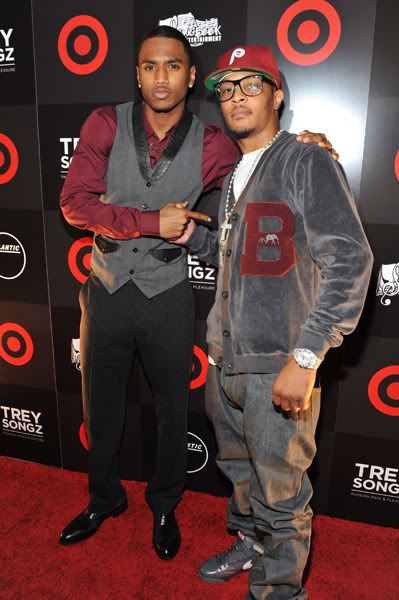 T.I.--who currently can't leave the state of Georgia thanks to his most recent legal woes--came out to support his homie. And if you're wondering what this new deluxe album of Trey's is all about:
Target announced it will be the exclusive retailer of a deluxe version of Trey Songz' much anticipated album, Passion, Pain & Pleasure. The album will contain four exclusive live tracks and 30 minutes of video content that features six songs recorded during a live performance. The special compilation will be available at Target stores nationwide and Target.com on Tuesday, September 14.
The regular album will be available everywhere of course. Our YBF ATL correspondent Ms. Dia had the chance to catch up with Trey and find out how he's matured with his new project:
YBF: They say Art imitates life & you've been able to crossover to a much more Mature audience w/this project...Is that saying that Trey Songz is getting his "Grown Man" on these days?
Trey: I was forced to grow up quicker than most people, so it's allowed me to take a more mature approach with my music. Even if you go back to my 1st album, it was mature for my age.
That kiss w/Toni Braxton probably had something to do with it too.
(Laughing) - Yeah, that probably helped too.
Now let me ask you about the "GO TO" songs on the album for the following scenarios...
We've been grinding for a LONG time w/whatever it is we're passionate about & something happens that lets us know that "Our time is Coming" and we want to celebrate. What song do we go to?
"Bottoms Up".
My Man just pissed me off! Which song to go to?
Did you do something or he did it?
He did...Of course.
"Unfortunate".
I'm over it now & want to make up w/him...Which one now?
Interesting picks. Trey aso let us know that he feels this is his absolute best album to date as it is personal and sums up his life.
More pics from the event: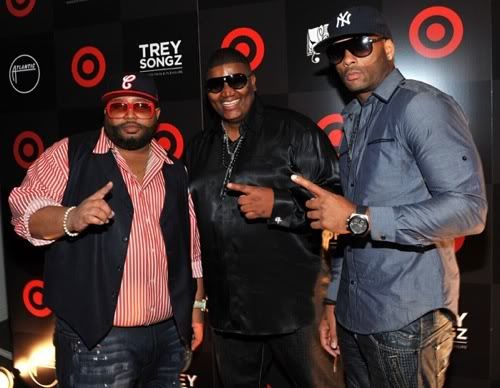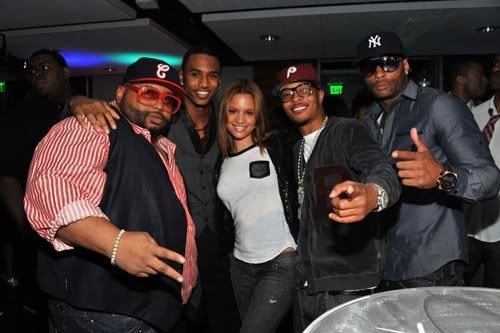 Jazze Pha and artist Vaughn (far right) came through.
And former baller Jalen Rose came out. Fun times.
Photog: Robinson