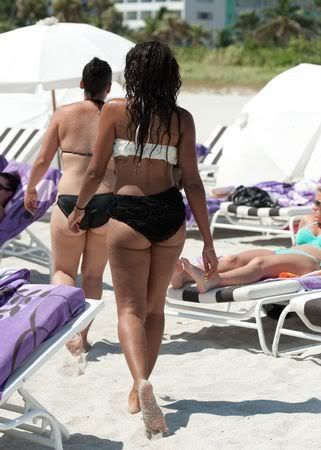 Guess which YBF Chick the beach in Miami this weekend in a vintage style bikini? The answer when you read on...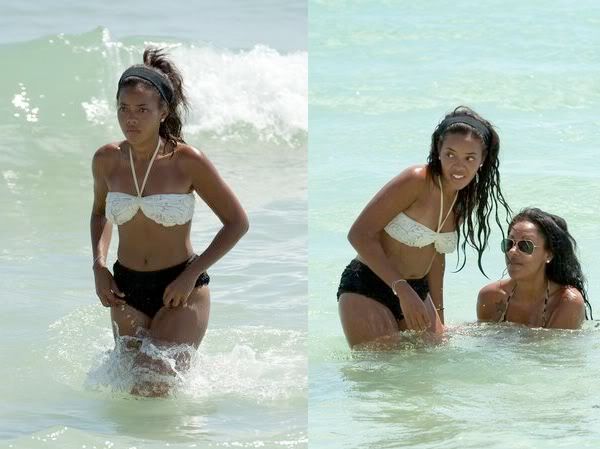 It's birthday girl Angela Simmons in an American Apparel bikini.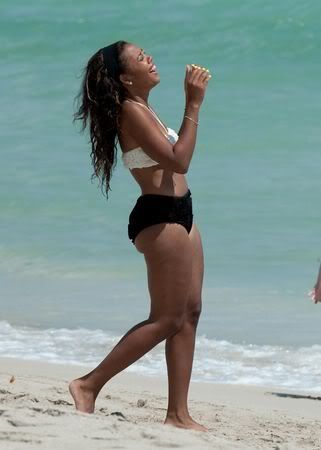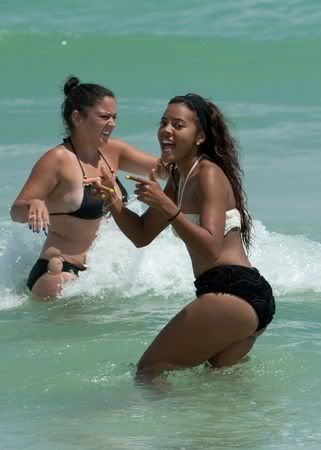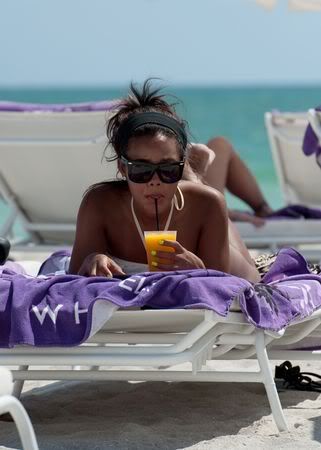 More pics from the weekend fun: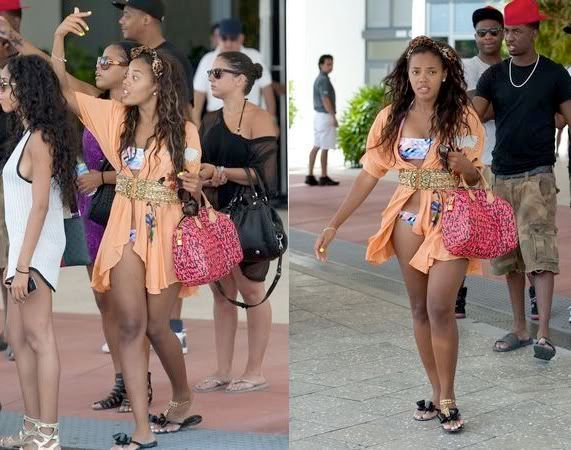 Cute.
After getting accused of crashing and getting thrown out of the G Star fashion show last week during NY Fashion Week, Vanessa and Angela Simmons sent over this statement to YBF to clear up what really went down:
"We were really excited about attending the G-Star Show. We love the brand. We had confirmed front row seats but had no clue where. Our escort was no where to be found and the lights dimmed down signaling the start of the show and at that point we didn't want to be rude, so our manager decided that it was best to leave. To clarify about us taking 50 Cent's seat, we had no clue who was to attend the show, we were just trying to get to our seats and enjoy the show."