She's PREGNANT...AGAIN!
Sep 29 | by YBF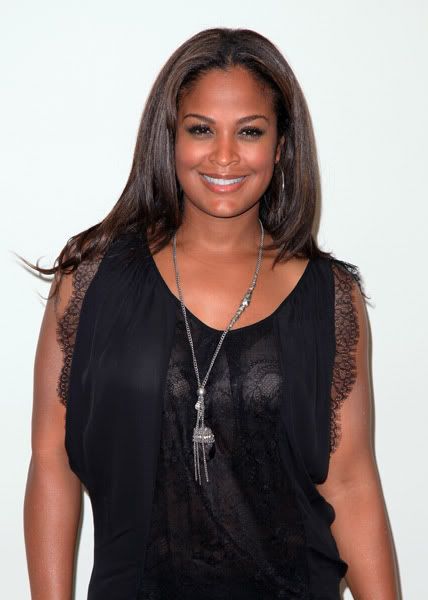 Boxer and super-mom Laila Ali is pregnant with her second child. Find out the deets when you read on...
Laili Ali and her hubby Curtis Conway are expecting their second child together. The couple was married in 2007 and have a son, CJ, who is 2.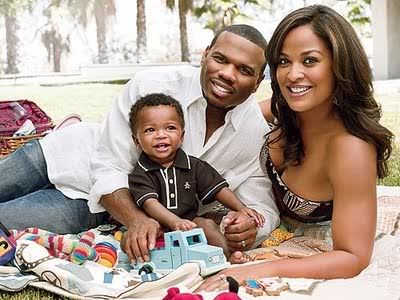 The soon to be mom x2, who hit the Women Empowering Women event last night in L.A., commented to People Magazine, "I am pregnant again! I'm three months, and I'm so excited, my family is excited," says a beaming Ali. "I'm hoping it's a girl this time!"
Muhammed Ali is also excited to become a grandfather again. Laila says, "My dad is an excellent grandfather,he loves kids. He loves to kiss them to death"
Laila says that it's a struggle to maintain her preggers exercise routine:
"I've noticed I'm putting on weight faster this time, I started showing sooner,staying fit is a challenge, even if you are a former athlete such as myself, because you just don't have the energy that you used to have. Also, I have to hold myself back because I want to work harder than I'm able to"
She also gives advice on nutrition during pregnancy:
"Pregnancy isn't 'I can eat whatever I want,' because you have to remember you're going to be stuck with a lot of that weight afterwards that you need to try to get off. So I don't recommend 'grubbing,' admitting she succumbs to the occasional pregnancy craving. I have cravings all the time, even when I'm not pregnant,I made a strawberry shortcake last night.It was great."
I love it all. Congrats to the couple!