Will Smith Takes In Son Trey's Football Game+T-Boz & Jill Marie Jones Cop A New Gig
Sep 29 | by Natasha
Will Smith was spotted hitting up his son Trey's high school football game Friday night. And he brought his brother in law Caleeb along.
And it looks like T-Boz and Jill Marie Jones have a new gig. We've got the deets on their new acting gig when you read on...
Awww look at Trey all grown up and stuff.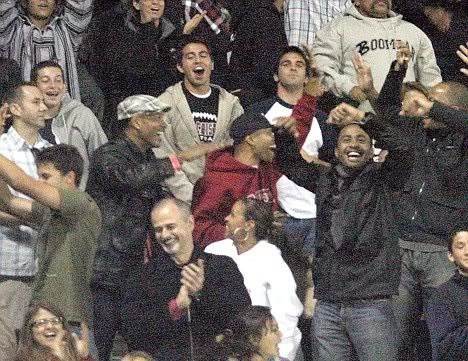 And Will looked like the proud papa in the stands.
Jill Marie Jones is returning to acting. Not for our fave show "Girlfriends" we're still holding out hope for, but in a traveling stage play. She, along with T-Boz, Allen Payne, and Tank, are starring in Je'Caryous Johnson's new production Marriage Material.
It's a romantic comedy kicking off in Waco, TX, New Orleans, and Beaumont, TX Halloween weekend.
Seal has a second video for his new song "Secret". This version shows incredibly intimate..and nude...moments between him and his wife Heidi Klum, who he wrote this song for. Sweet!