DO WE LOVE IT: Diddy & His Kilt Diddy-Bop Into Scotland
Sep 30 | by Natasha
Well he IS in Scotland....where men typically rock kilts on the daily. So, of course, Diddy would want to take part in the "cultural" festivities of Glasgow.
Decide if we love Diddy's choice of performance gear when you read on....
Diddy, Dawn, and Kalenna Diddy-bopped their way on the stage for MTV's Crash Glasgow last night. And Mr. Combs rocked this getup: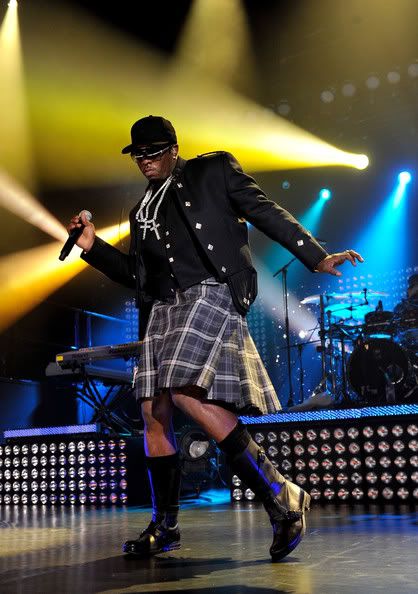 DO WE LOVE IT?!