Christina Milian and her daughter Violet looked like they had a good time over the weekend.
We've got pics of the mommy-daughter duo getting cutesy at a birthday party for a friend when you read on...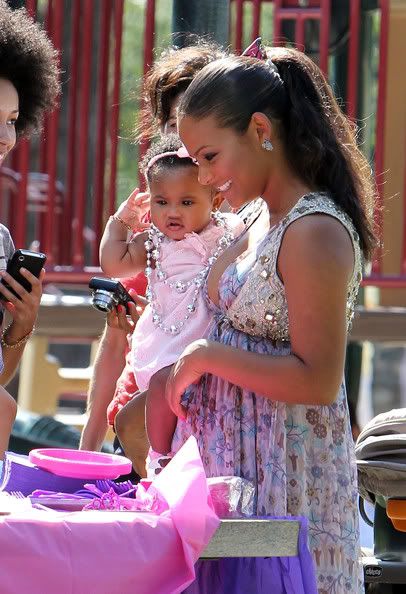 This little girl is ka-yute! They hit up the cake table at a birthday party at Coldwater Canyon Park in Beverly Hills for a friends daughter who just turned 1 yesterday: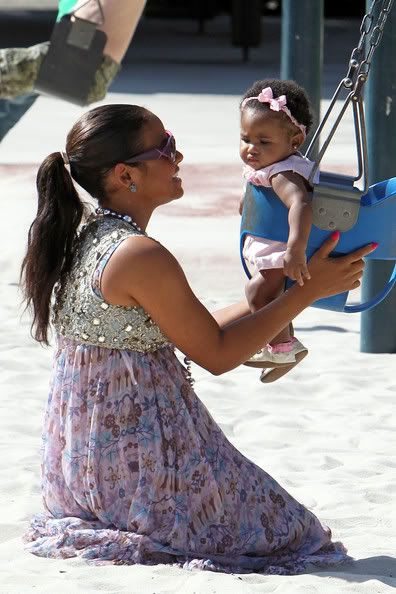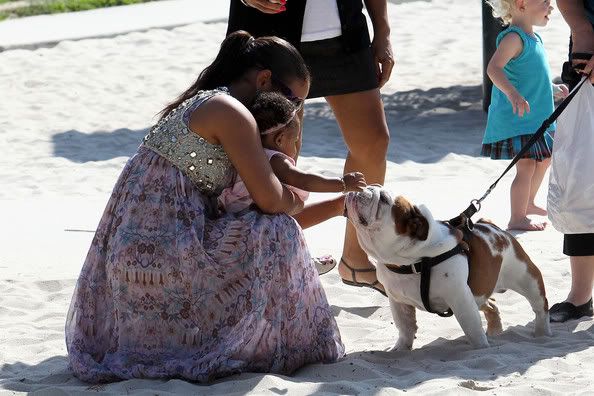 Awww.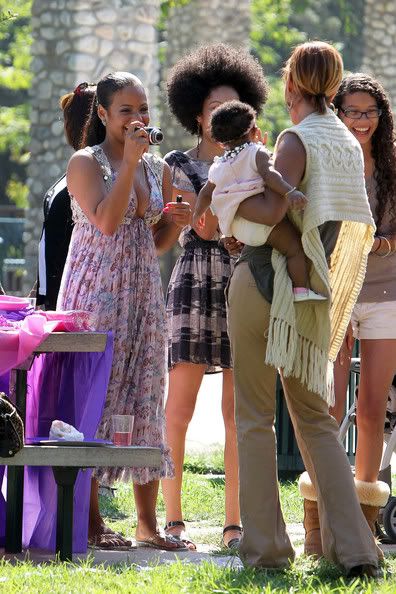 Chris' dress isn't the most flattering on her. But she looked like she was having tons of fun nonetheless:
Who said the park is just for the kiddies?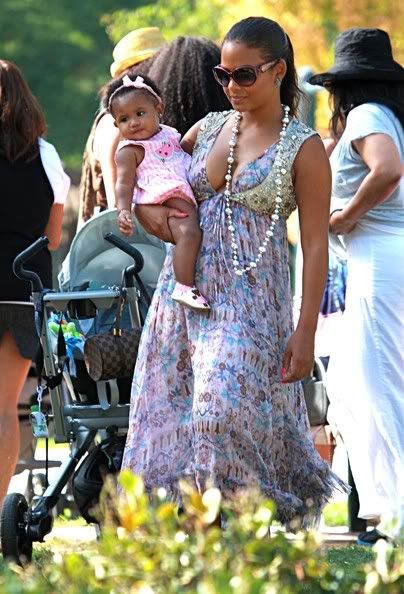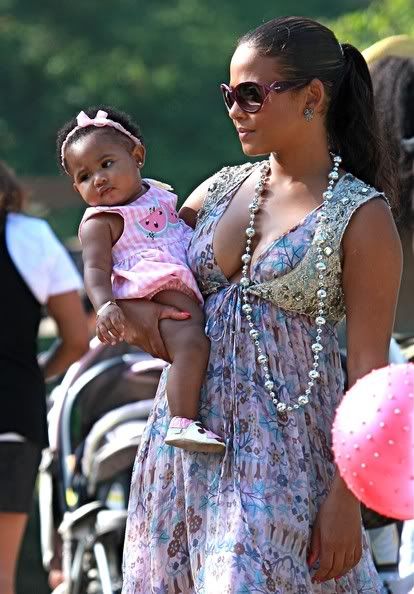 Violet looks like the personification of Birthday. Such a cute fit for a little girl.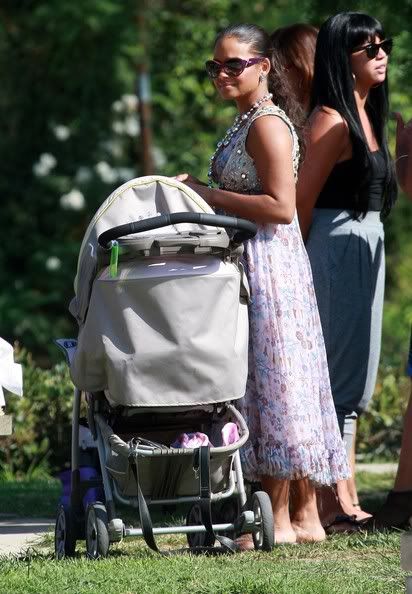 Fun mommy & me times.