TWITPIC ROUND-UP
Oct 04 | by YBF
Here's our latest roundup of Twitpics and Tweets from your fave YBF celeb Twitter-ers.
Read on to see what Saints hottie Darren Sharper, Russell Simmons, Toya Carter, Young Money and more did over weekend....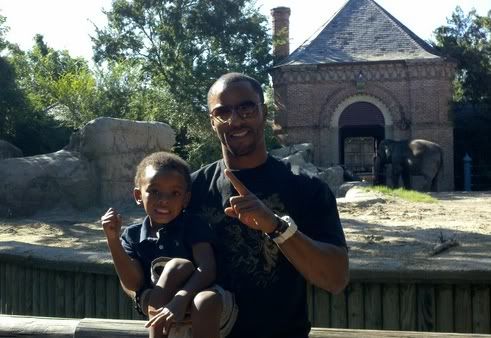 New Orleans Saints cutie Darren Sharper took his son to the Audobon Zoo in New Orleans. Guess the QT helped because the Saint beat the Panthers yesterday.
June Ambrose showed off her styling for Chrisette Michele's new album cover shoot.
Shante Broadus-- Snoop's wife (@bosslady_ent)--stopped to take a pic with Jeezy. She said "Me and My lil bro Jeezy the realest!"
Busta Rhymes (@BusaBusss) twitpic'd everyone's favorite rapper </sarcasm> Waka Flocka and former member of Flipmode Squad Reek da Villian. Busta said "@ReekDaVillian & @Wakaflocka1017 gettin' it innnnnnnnnnnnn right now!!!!"BANG MUTHAF*KKA BANG!!" Stay tuned!!!" I assume these two are going to collab on track?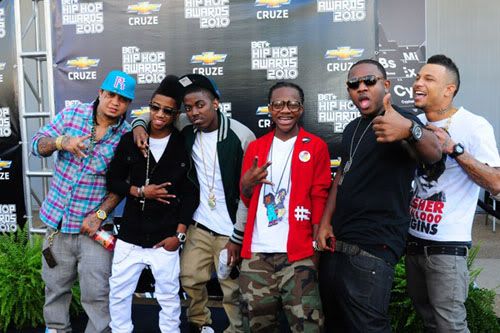 Young Money rapper Mack Maine (@mackmaine) twitpic'd the Young Money crew on the red carpet at BET's Hip Hop Awards.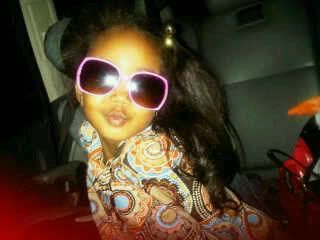 Diddy (@iamdiddy) has a future supermodel on his hands. He twitpic'd his baby girl posing for the camera saying "My little supermodel Chance Combs." She's absolutely adorable.
Travie McCoy (@TravieMcCoy) revealed to Twitter he gets moist when he hears Marsha Ambrosius voice. His exact words "Marsha! Marsha! Marsha! This woman's voice makes me moist, true story. Such a beautiful soul." Ok Travie. Try not to get Marsha in trouble.
Rusell Simmons (@UncleRush) celebrated his birthday this weekend (his actual birthday is Oct. 4th) with his model boo Heidy Allende. Well aren't they cute. Happy Birthday Russell!
Toya Carter (@antoniacarter) took her nephew as her date to the BET Hip Hop Awards this weekend. Cute.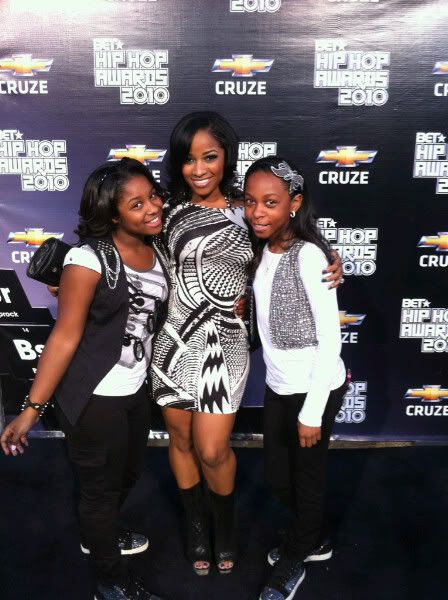 She also twitpic'd herself with her daughter Reginae and Birdman's daughter Bria on the red carpet for BET's Hip Hop Awards. Cute Miss Sixty dress Toya.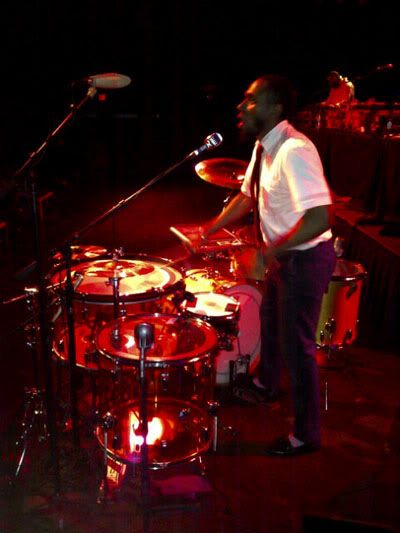 Talib Kweli (@realtalibkweli) twitpic'd rapper Mos Def playing the drums at a recent concert. He said "Mos Def rockin Beantown right now." Sweet.
And last but not least, our most prolific celeb twitpic'er Angela Simmons (@AngelaSimmons) ended her weekend by a relaxing fire. She said "Chilling and thinking before I jet set off in a couple hours ♥" Must be nice....