WOW: Police Brutality Victim Rodney King *Frolicks* With Juror Turned Fiancée
Oct 07 | by Natasha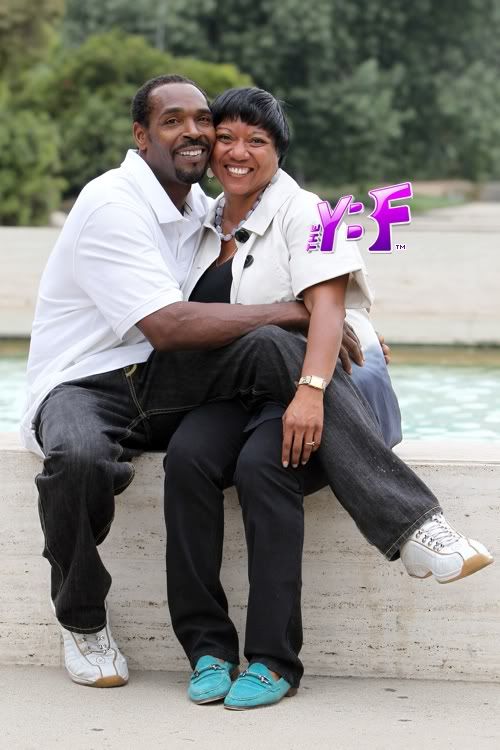 Remember when the country damn near erupted into another Civil War after Rodney King was beaten so severely by cops in the early 90's? Well Rodney took his $4 million awarded to him by the jurors...and a juror herself...and carried on with his life.
Pics of him and his new fiancée at their "engagement shoot" when you read on...

When the story hit the net a few weeks ago that Rodney was marrying a former juror, I didn't believe it. But here's the picture proof: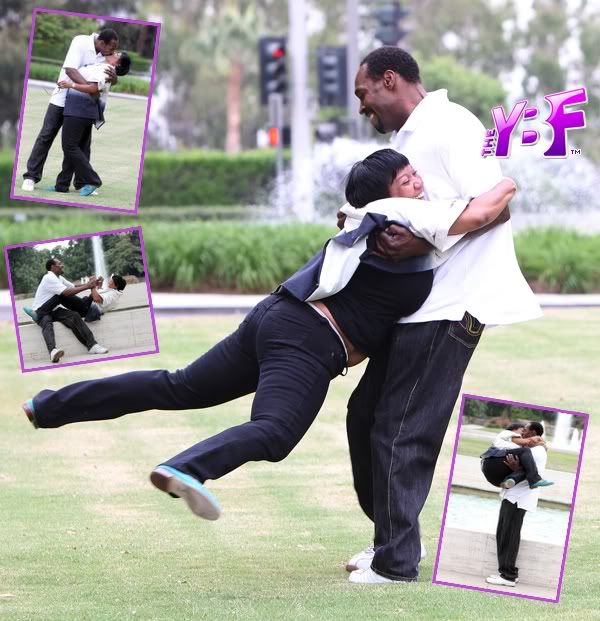 Police brutality victim Rodney King snaped some "frolicking* pics this week with his new fiancee' Cynthia Kelley, who also happens to be one of the jurors responsible for awarding him his multi-million dollar compensation settlement.
The couple, who first laid eyes on one another across the courtroom in 1994, have recently rekindled their friendship, fallen in love and are planning their wedding. You can find love in the craziest of places.
Why these pics are pure hilarity to me, I don't know. But they are.
Pics via SPLASH