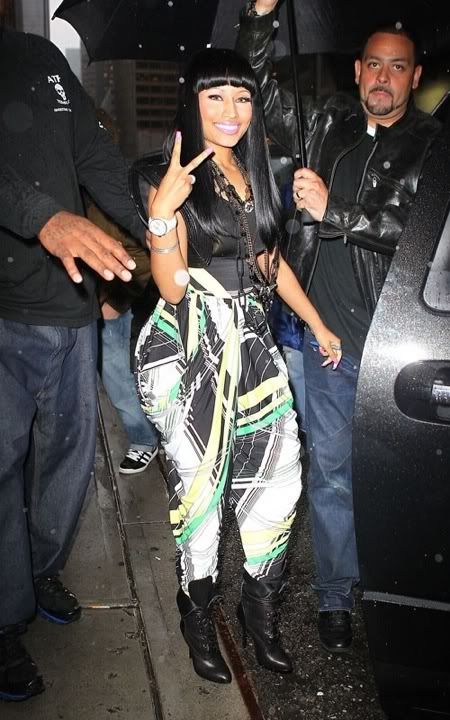 Rapper Nicki Minaj has made history on the Billboard charts.. Find out what Nicki did plus see Rihanna's BILLBOARD Mag cover and get the deets on a former NFL star turned religious worker getting caught with a gun when you go inside....
Nicki Minaj has become the first female rapper to put seven songs on Billboard's 100 in the same year, even though most tracks are guest appearances. And on Nielsen Soundscan's 200 best-selling songs of 2010, Nicki's entries total 4,298,000 in sales.
Nicki's songs that charted in 2010 are her single "Your Love" (755k in sales) and her guest appearances: Luda's "My Chick Bad" (1,246,000), Lil Wayne's "Knockout" (519k), Trey Songz' "Bottoms Up" (518k), Usher's "Lil Freak" (508k), Sean Kingston's "Letting Go (Dutty Love)" (377k), and Jay Sean's "It Ain't The End" (355k). Expectations are going to be high when Pink Friday drops on November 23rd....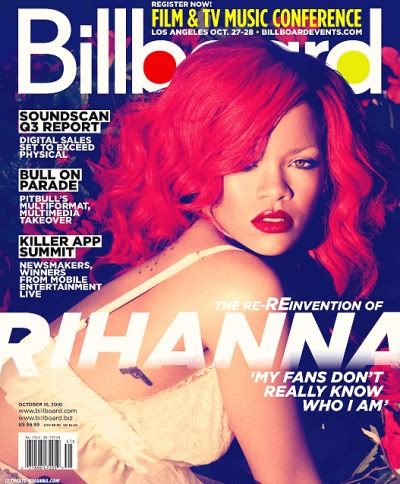 In other BILLBOARD news, Rihanna covers their latest issue and she looks nice. She's really trying to wotk this fire-engine red hair.
And in the "WTF" news of the day - former San Francisco 49ers star Glen Coffee was arrested for illegally carrying an automatic pistol in his car.



Once police in Fort Walton Beach, Florida pulled over the 23-year-old for speeding, they found his 2008 Cadillac had no registration or insurance - but it did have a "cocked" pistol in the center console.



What's interesting is that Glen left the 49ers after a stellar rookie season to pursue a religious calling saying "[God] told me a long time ago to walk away from the game." Now nobody said the Lord's work was easy, but does it really require a "black 380 SIG Sauer automatic pistol?"



And according to the police report obtained by TMZ, the pistol was cocked to the rear and ready to be fired. Glen was arrested and booked for carrying a concealed firearm which is a 3rd degree felony.



No word yet on whether he posted bail...but we'll keep you posted. SMH.