TWOSOME TIME: Christina Milian & Violet Do Lunch+Halle & Olivier Visit The Doctor
Oct 08 | by Natasha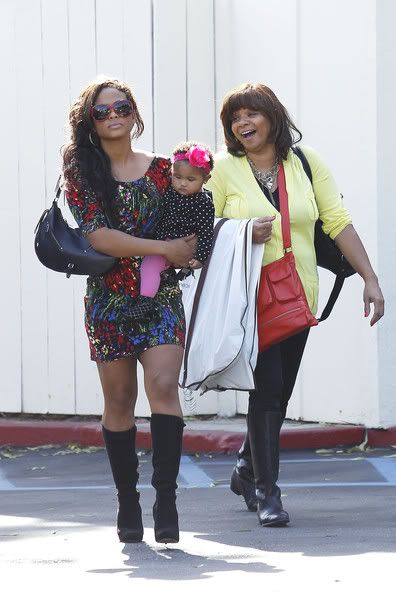 Christina Milian got bright and colorful in a cute playful dress and black boots Thursday as she, baby Violet, and her fam went to lunch at Cafe Med.
Those pics, plus pics of Halle Berry helping her boo with his boo-boo when you read on...
Awww look at little Violet with her chic little booties and flower headband.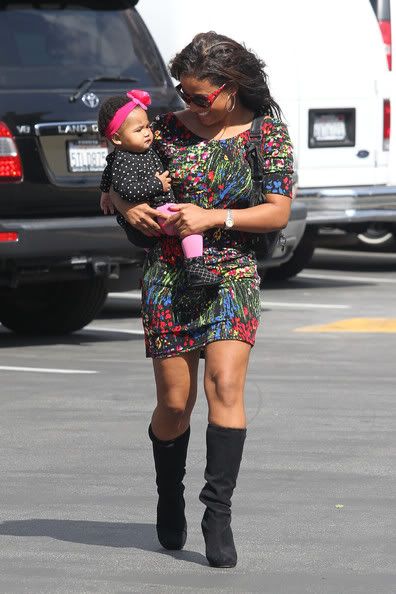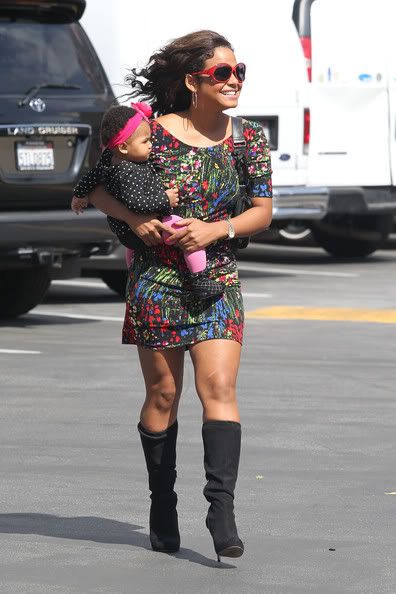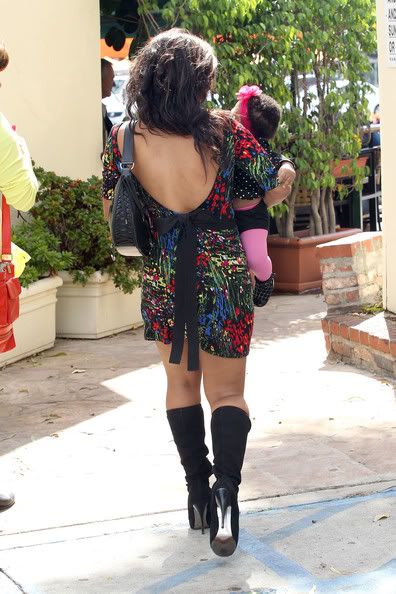 The mommy-and-me twosome is looking uber cute while lunching in L.A.
And over
Elsewhere in L.A., Halle Berry brought her Parisian boo Olivier Martinez back to her L.A. home. The two have been busy toting around his home and Europe while Halle promoted her new perfume. And now that they're back, she did girlfriend duty and took Olivier to the doctor yesterday: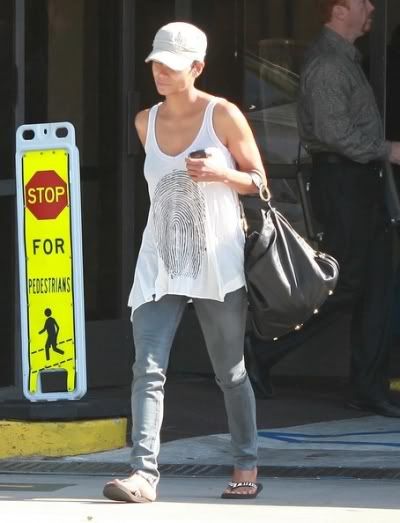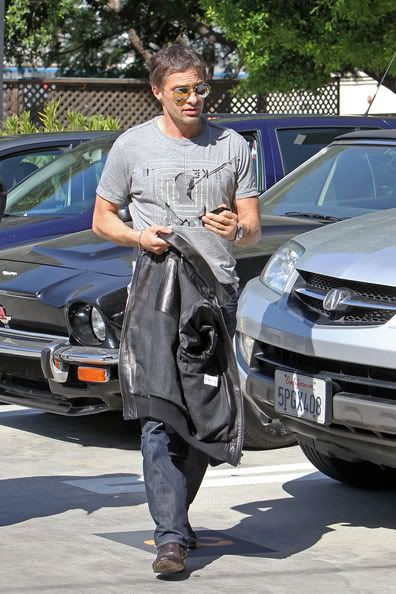 He went in without a bandage.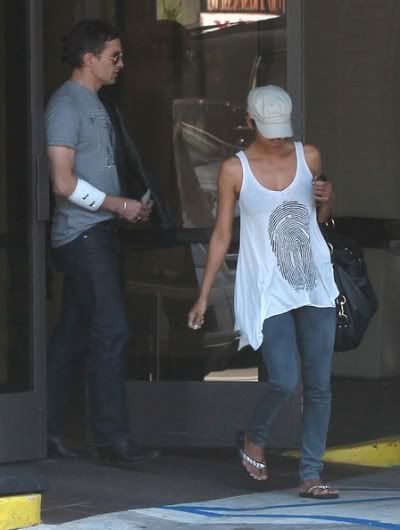 But then came out with a bandage wrapped around his arm. The two stars, who have been spotted getting cozy with one another, are also co-stars in the upcoming film "Dark Tide". Take care of your cutie Halle...