Halle Berry is set to join Martin Lawrence and Jamie Foxx for a new comedy. Plus Waka Flocka is trying to convince us that he plays stupid just because. SMH. And Soulja Boy covers the first issue of VIBE digital inside...
Comedian Jamie Foxx hinted at BET's '106 and Park' anniversary party that fellow Oscar winner Halle Berry would be joining him and Martin Lawrence in "Skank Robbers."
"I love Halle. We're working on a movie together at the beginning the year next year. Myself, Martin Lawrence and Halle [called 'The Skank Robbers']. It's a Sheneneh and Wanda movie, the characters we played in 'In Living Color.' We rob banks from Northern California to Southern California. It's gonna be hot."
This should be interesting. I haven't seen Halle play a light comedic role since B.A.P.S. Do you think she will be outshined by these two comedians?
In a recent MTV News interview, Waka Flocka tried to clarify the negative reactions he has been receiving from his "not so smart answers" in various interviews.
"My brain... I'm so sharp, I can play stupid on the camera and they think I'm dumb. So, really, you just playing yourself. I'm so ahead of y'all. I'm so ahead of y'all. That's for the bloggers"
Ummm. Yeah ok. If you say so Waka...
Thoughts?
And in other rapper news,
Soulja Boy is featured on the cover for VIBE Magazine's 1st digital issue. He talks about his journey as a young rapper and how his parents didn't even know he was rapping. Check out the cover: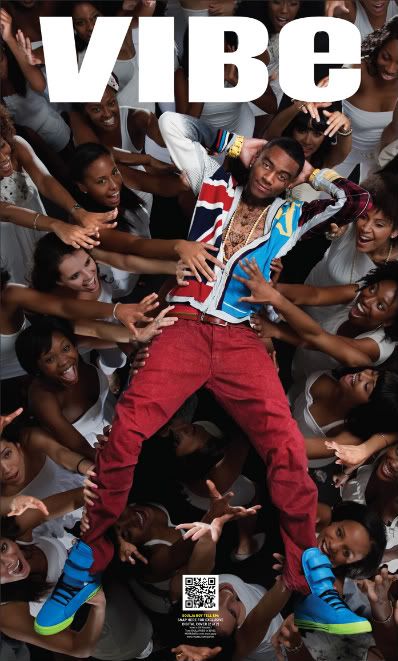 Pretty big accomplishment. Congratss
The Randomness:
1. Sexy NFL Player Devin Thomas has been cut from the Washington Redskins. Here.