Kanye West was over in Sydney, Australia for the premiere of his new short film "Runaway." We have pics of Kanye's arrival plus candids of Amar'e Stoudemire and Ronny Turiaf of the NY Knicks out at lunch inside...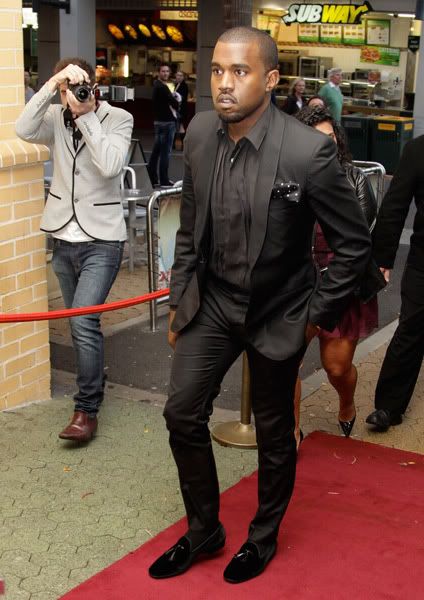 Kanye is back overseas on a promotional tour for his new film. This time he is down under, in Sydney.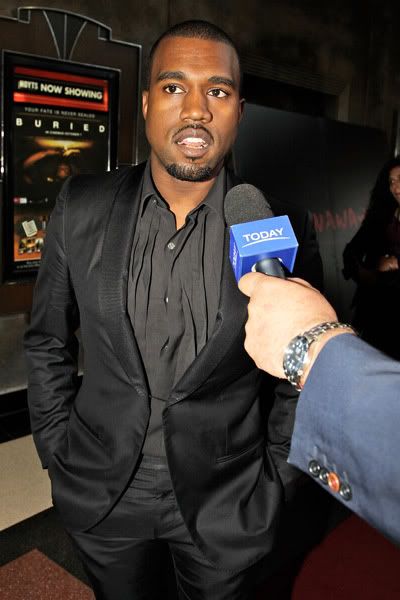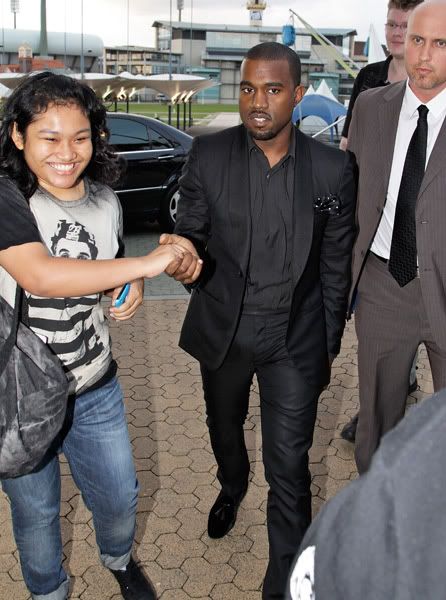 Kanye took the time to great the fans and press who came out for the premiere.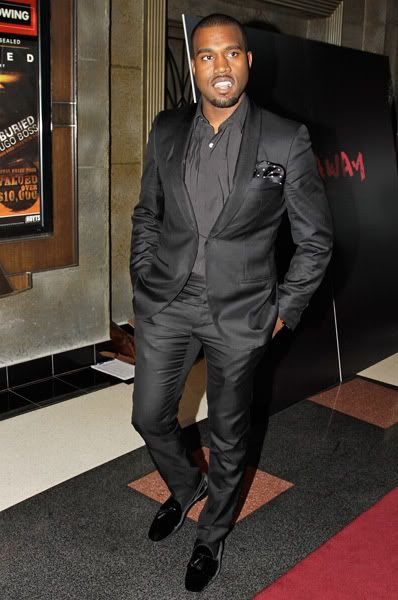 Stylish and classy. Loves it.
A few of the NY Knicks were spotted out and about in NYC's Meatpacking District yesterday.
And they stumbled upon a wedding party. Ronny Turiaf posed with the couple.
As did Amar'e Stoudemire.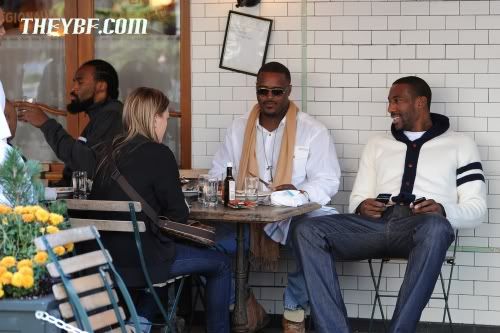 Then Amar'e and crew had lunch at Pastis.
I'm in love with this sweater. Amar'e has such style.
Photos via WireImage/Flokis/Splash