Diddy Praises The Art Of Sexting+Nicki Minaj's Album Cover+Swizz Beatz On Aston Martin's Payroll
Oct 15 | by _YBF
Diddy went on late night television last night and praised the art of sexting. Meanwhile, Nicki Minaj released her album cover and Swizz Beatz may be getting paid to design an Aston Martin. Find out all the deets inside...
So, Diddy stopped by "The Late Show with David Letterman" and Brett Favre and his recent sexting/cheating drama came up in the discussion. That led Diddy down the path of the virtues of sexting, saying men and women have been communicating this way since the invention of mobile devices. He then shows David the perfect angle to place your Blackberry so that it adds a few inches. It's a foolywang conversation, but dammit we love Diddy for it. Peep the vid.
A lot of people are super-hyped about the release of Nicki Minaj's Pink Friday album on November 23. We don't have an album preview for you but we can show you the cover: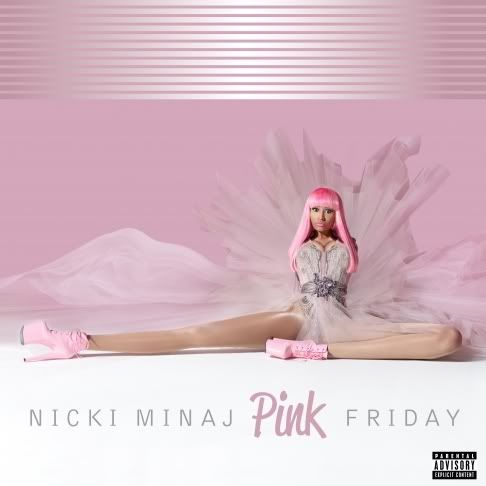 Well that's...different. I don't know what I was expecting...but it wasn't this. Your thoughts?
By the way, if you're wondering where her arms are, she tweeted today:
Alrighty.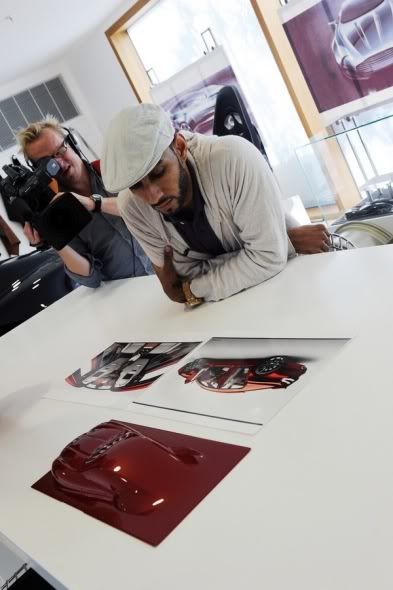 In other music news, guess who's about to cop a top of the line luxury car check? How many countless rappers mention the Aston Martin in their songs knowing they'e not getting broke off for the free pub?
Well, Swizz Beatz isn't among that group anymore. The folks at Aston Martin have hired him to oversee a design one of their cars. Sweet. Does it come with a "sample" of your own work? Nice work if you can get it....
The Randomness
1. Waka Flocka's booking agent sued for $1million dollars for missed show. Story.
2. Rap mogul Kareem 'Biggs' Burke, who helped launch Jay'Z's career, has been arrested in a NY marijuana ring bust. Story