NFL Wife On A Mission To Squash Groupies & Cheating!
Oct 15 | by Natasha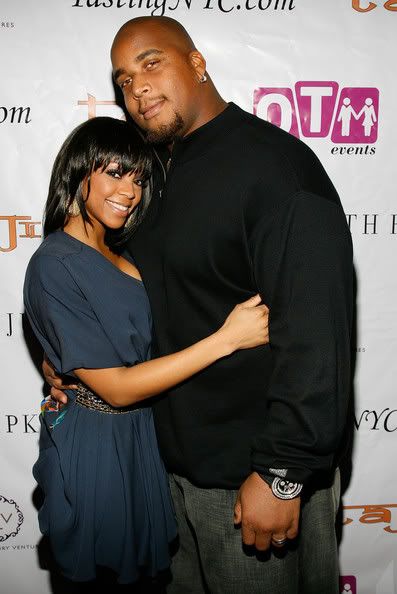 Here's one way to work your ass off to keep your husband and other athletes faithful. Tia Robbins, wife of St. Louis Ram Fred Robbins, has launched her own company that serves as roach spray for the groupiedom in the pro-sports world.
We've got the deets when you read on...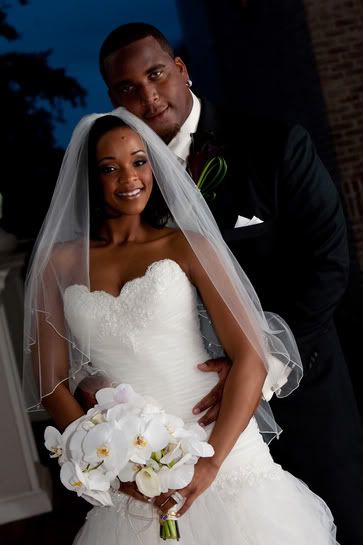 Tia, who is now pregnant with the couple's first child, and Fred got hitched just in May of 2009. But chick hit the ground running to find ways to stop all the cheating and groupiedom in the NFL and beyond. Her company, named Off The Market, is described as "a company whose goal it is to keep athletes and their significant others faithful." Apparently she noticed the engrained culture of cheating in the multi-million pro-sports world.
They host dinner parties, events, and other fun things--but for couples only. According to CNBC:
The company launched last year at a party in New York, but since Fred Robbins is now a defensive tackle with the St. Louis Rams, the next event — which will feature some 40 athletes and their wife or girlfriend — will be held in St. Louis at the end of the month.

Robbins says she's confident that this is a real business. The event in New York was sponsored by a W Hotel, Judith Ripka jewelry, a concierge service and an athlete insurance company. She's currently looking for sponsors for the Oct. 31 event.

"This is a company's chance to reach a high-profile demographic in an intimate setting," said Tia, who is now pregnant with the couple's first child.

Robbins admits it's getting harder and harder to fight the public perception that all athletes cheat.

"I get it all the time," said Robbins, who dated Fred for nine years before they got married. "Everyone's situation is different and there are a lot of athletes that are fully committed and have great relationships."
Damn...call me cynical but I'm actually surprised there's 40 couples actually making an effort of fidelity in the pro-athlete world. I guess Tiger, Kobe, Shaq, and a bunch of others' invites got lost in the mail.
Despite the fact I believe a man is going to cheat if a man wants to cheat no matter what, I actually love this idea. More power to her. Press on Tia! Your thoughts?